Jazz4Justice concert features Harrisonburg mayor as guest conductor
Harrisonburg mayor Deanna R. Reed will be the special guest conductor at the annual Jazz4Justice concert at 8 p.m. on Saturday, Oct. 7 in the Forbes Center for the Performing Arts Concert Hall at James Madison University.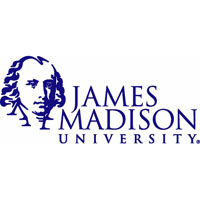 The concert is presented by the Forbes Center and the Jazz4Justice Foundation and will also feature the JMU Jazz Ensemble directed by Dr. Chuck Dotas and the JMU Jazz Band directed by Steve Layman. Proceeds from the concert benefit Blue Ridge Legal Services and JMU's School of Music Scholarships.
Jazz4Justice will feature hits from the big-band swing era, and audience members are encouraged to bring their own instruments to participate in a post-concert jam session in the Forbes Center Grand Lobby.
The Jazz4Justice Foundation is a nonprofit organization that has served as the philanthropic arm of the Virginia bar association for over 40 years. The Virginia Law Foundation has provided over $25 million in grants to support projects throughout the Commonwealth that facilitate access to justice, improve the administration of justice, and promote law-related education.
Blue Ridge Legal Services, Inc. (BRLS) is a nonprofit charitable law firm providing free legal assistance in civil matters of critical importance to low-income residents of the Shenandoah Valley and Roanoke Valley. The BRLS mission is committed to eliminating poverty-based inequities in the civil justice system. BRLS is dedicated to providing high-quality legal advice and representation to low-income residents, who would otherwise be unable to obtain legal help due to their poverty.
Comments