Is Dave Brat suddenly afraid to debate?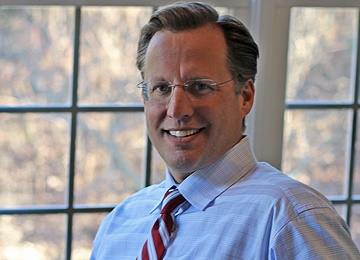 Dave Brat was frustrated when powerful House Republican leader Eric Cantor seemed to be avoiding his requests for a debate during their congressional nomination race.
With Brat the nominee following his historic upset in the Seventh District GOP race, Democrats are accusing the Randolph-Macon professor of avoiding Democrat Jack Trammell.
"When Dave Brat was running against Eric Cantor, he repeatedly expressed frustration that Mr. Cantor refused to debate.  Now, Mr. Brat is using the exact same playbook in refusing to engage with Jack Trammell," said Abbi Easter, chair of the Seventh District Democratic Committee.
Brat, through a spokesman, has only agreed to two joint public forum appearances with Trammell, foregoing a formal one-on-one debate.
"Brat's hypocrisy is breathtaking," said Robert Dempsey, executive director of the Democratic Party of Virginia. "He spent so much of this year calling out Cantor for refusing public debate, but after the primary Brat ran straight to hide behind his spokesperson. What's he afraid of?"