Charlottesville Reading Series announces May poets, authors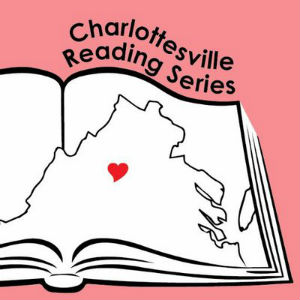 The Charlottesville Reading Series will host a poetry and prose reading on Saturday, May 19, from 7:00 PM to 8:00 PM at New Dominion Bookshop (404 East Main St).
The event will feature in-person readings by Aja Gabel, Molly Minturn, and Erica Wright and is free to attend. Complimentary refreshments will be available at intermission.
Aja Gabel's writing has appeared in BOMB, The Kenyon Review, Glimmer Train, and elsewhere. A former cellist, she earned her BA at Wesleyan University, her MFA at the University of Virginia, and a PhD in literature and creative writing from the University of Houston. Aja has been the recipient of fellowships from the Sewanee Writers' Conference, Literary Arts Oregon, and the Fine Arts Work Center in Provincetown, where she was a fellow in fiction. She currently lives in Los Angeles. For more details, visit ajagabel.com.
Molly Minturn's poems and essays have appeared in Boston Review, The Iowa Review, Sycamore Review, Bennington Review, The Toast, Indiana Review, Longreads, and elsewhere. Her poetry chapbook, Not in Heaven, was published in February by Southword Editions in Ireland. She is a graduate of the University of Virginia and the Iowa Writers' Workshop. For more details, visit mollyminturn.com.
Erica Wright is the author of the poetry collections All the Bayou Stories End with Drowned (Black Lawrence Press) and Instructions for Killing the Jackal (Black Lawrence Press). Her poems have appeared in Crazyhorse, Denver Quarterly, Gulf Coast, New Orleans Review, and elsewhere. She is the poetry editor at Guernica Magazine as well as an editorial board member of Alice James Books. Her latest novel is The Granite Moth (Pegasus). For more details, visit ericawright.typepad.com.
About the Charlottesville Reading Series
Founded by Julia Kudravetz and Amie Whittemore in 2014, the Charlottesville Reading Series presents in-person readings of poetry and prose in a monthly event for community members in Charlottesville. We recruit emerging and established writers form diverse backgrounds, both locally and nationally. For more information about the series, please visit www.readingseries.org.
Comments