Top News
Buildings at Rockingham County Fairgrounds to be renamed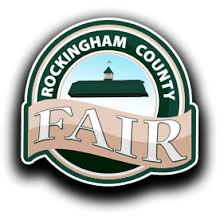 Two of the primary buildings at the Rockingham County Fairgrounds will soon be renamed. Both facilities are iconic structures at the fairgrounds and have been used for more than 3 decades.
The commercial Exhibit Hall is host to more than 40 events throughout the year and sees well over 120,000 visitors annually. The 80,000 square foot livestock complex is the largest of its type in Virginia and sees more than 65,000 guests annually. The overall Fairgrounds property welcomes more than 225,000 visitors per year.
A fund-raising gala and Naming Rights Auction is scheduled to take place at the Fairgrounds on Saturday, October 18.
Officials with the Fair Association, a 501(c)3 non-profit organization, say the Naming Rights program was developed for two primary reasons. "The first is to provide funds to help maintain and renovate Fairgrounds facilities" said Donnie Liskey, Fair Association President. "The second concerns significant marketing value. The Fairgrounds attracts nearly a quarter of a million visitors annually and hosts the largest event in the Shenandoah Valley – the Rockingham County Fair," said Liskey.  He observed that businesses or organizations will be able to build on the success of the Fairgrounds by partnering with the association on Naming Rights. More than 70 events are already scheduled at the Fairgrounds in 2015.
Parties desiring to name a Fairgrounds building are required to complete an application to be reviewed by a specially appointed committee. Up for auction on October 18 are the Exhibit Hall, the Livestock Complex, 5 individual barns, 2 livestock show rings, and the Marquee Sign on Rt. 11. Information about gala tickets or further details concerning an application to bid can be obtained by calling the Fairgrounds office at 540-434-0005.