Bracketology: Which of the ACC's 8-8 teams have the best shot at an NCAA bid?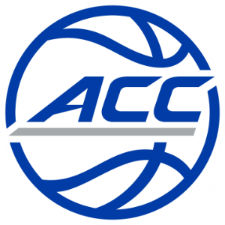 Four ACC teams are sitting at 8-8 in conference play right now – Notre Dame, N.C. State, Syracuse and Clemson.
One of the four – N.C. State – is listed as an NCAA Tournament team in both the Joe Lunardi and Jerry Palm bracket renderings.
Is it possible that the ACC can get another team into the field?
N.C. State (17-10, 8-8 ACC)
NET: 53 KenPom: 50 KPI: 42 Sagarin: 41 ESPN BPI: 43 ESPN SOR: 48
AVG RATING: 47.8
Q1: 5-4 Q2: 4-3 Q3: 2-3 Q4: 6-0
Upcoming games: at UNC, Pitt, at Duke, Wake Forest
If State can go 3-1 down the stretch, and win a game in Greensboro, you're talking 21-12 with a better than .500 record against Q1/Q2.
You'd feel pretty good on Selection Sunday. Not golden, but pretty good.
Notre Dame (17-10, 8-8 ACC)
NET: 56 KenPom: 56 KPI: 75 Sagarin: 43 ESPN BPI: 57 ESPN SOR: 59
AVG RATING: 57.7
Q1: 2-6 Q2: 1-3 Q3: 7-1 Q4: 7-0
Upcoming games: at Boston College, at Wake Forest, Florida State, Virginia Tech
You can see the issue here. The metrics aren't good, and they're skewed because of all the Q3 and Q4 games.
I think the Irish need to win out and get at least one win in Greensboro to feel good on Selection Sunday.
Syracuse (15-12, 8-8 ACC)
NET: 66 KenPom: 59 KPI: 69 Sagarin: 55 ESPN BPI: 58 ESPN SOR: 77
AVG RATING: 64.0
Q1: 2-7 Q2: 2-4 Q3: 5-1 Q4: 6-0
Upcoming games: at Pitt, UNC, at BC, at Miami
Three weeks ago, I was ready to pencil 'Cuse in as an NCAA team. Now, they have to win out, and still might need to win the ACC Tournament, or at the least play on Saturday night.
Clemson (14-12, 8-8 ACC)
NET: 73 KenPom: 63 KPI: 63 Sagarin: 47 ESPN BPI: 62 ESPN SOR: 74
AVG RATING: 63.7
Q1: 2-6 Q2: 5-4 Q3: 3-2 Q4: 4-0
Upcoming games: at Georgia Tech, Florida State, at Virginia Tech, Georgia Tech
This team has two home wins over Top 10 teams (Duke, Louisville), could get another one this weekend with a win over FSU, and nonetheless, it's hard to see a path to an NCAA bid without the Tigers cutting down the nets in Greensboro.
Story by Chris Graham
Comments