Sports
Baltimore rallies to top New York Yankees, 3-1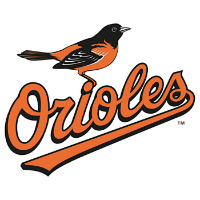 Baltimore scored three runs in the eighth after an hour and 37 minute rain delay to defeat the New York Yankees, 3-1, on Sunday.
The O's (32-23) are back in first place in the American League East with the win.
Matt Wieters provided the big blow, a two-out, two-run pinch-hit single off Yanks closer Aroldis Chapman, on an 0-2 count, scoring Mark Trumbo and Chris Davis.
Three runs scored on the play when New York center fielder Jacoby Ellsbury overthrow home plate, allowing Francisco Pena to score.
Zach Britton retired the Yankees in order in the ninth to record his 17th save.
Orioles starter Kevin Gausman got a no-decision despite solid work on the mound, limiting New York to a run on seven hits in six innings of work, striking out five and walking two.
C.C. Sabathia gave up two hits in five scoreless innings for New York (26-30).
Alex Rodriguez was 2-for-4 with an RBI single for New York.