Augusta County student named Farm Bureau Ambassador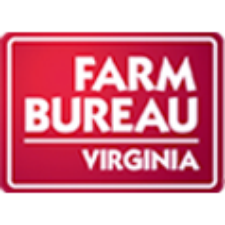 Madison Slaven of Weyers Cave has been named the 2018 Virginia Farm Bureau Ambassador. She was honored at the Virginia Farm Bureau Federation Women's Spring Conference, held March 16-18 in Roanoke.
The annual competition is open to anyone 18 to 26 years old who wants to be a spokesperson for agriculture and represent Farm Bureau.
Slaven is the daughter of Jeff Slaven and Lisa Oleskie; She is a senior at Virginia Tech, where she is majoring in animal and poultry sciences and minoring in international trade and development.
Her family has a beef cow-calf operation, and after she earns her degree she wants to continue working with livestock. "I hope to have a career that allows me to interact with producers and work with them to find solutions to challenges on their operation to make them more successful," Slaven said.
She also plans to remain involved with her family's farm and make it viable for the next "six generations to come."
As Farm Bureau Ambassador, Slaven wants to begin "meeting consumers where they are" with a grocery store campaign to share information directly with shoppers making purchase decisions.
"I hope to help consumers feel confident in their food choices, give them access to reliable information and show them the role they play in a safe food supply," she said.
Slaven received a $3,000 cash award from VFBF and the organization's Women's Committee, and will make public appearances and serve as an advocate for agriculture and Farm Bureau. She also will receive a trip to the VFBF Annual Convention in November.
First runner-up Cutler Blankenship of Pittsylvania County received a $500 cash award. Second runner-up Ashley Yanego of Shenandoah County received a $250 cash award.
With 127,000 members in 88 county Farm Bureaus, VFBF is Virginia's largest farmers' advocacy group. Farm Bureau is a non-governmental, nonpartisan, voluntary organization committed to supporting Virginia's agriculture industry and preserving the Virginia way of life.