Albemarle County: Board of Supervisors adopts Fiscal Year 2020 Budget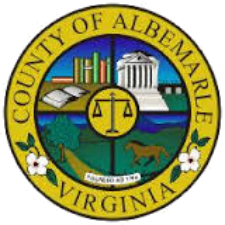 The Board of Supervisors has adopted the Fiscal Year 2020 (FY 20) budget for Albemarle County, at a total of $456,895,261. The Board also set the calendar year 2019 tax rate for Albemarle County, at $0.854 per $100 of assessed value of real estate.
The FY 20 budget is focused on exceptional education, a vibrant economy, and an accessible, protected environment, alongside key investments in foundational government services, such as public safety. Key projects included in this budget are High School Center 2, Phase I of the development of Biscuit Run Park, Crozet Connex transit service, athletic field improvements at Darden Towe Park, and continued support for conservation easements.
The real property tax rate is an increase of $0.015 over 2018 and is dedicated to the capital program and debt service. This will assist supporting the costs associated with the 2016 bond referendum for school capital projects, including the expansion of Woodbrook Elementary School and security and modernization projects throughout the school system, and to position the County to advance the Capital Improvement Program.
Comments