ACC Football Players of the Week: Week 12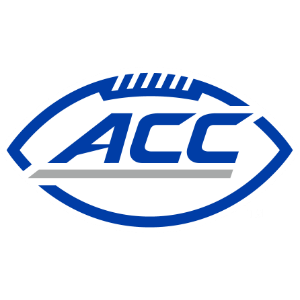 The ACC Football Players of the Week have been recognized following their performances in Week 12 of the 2018 season. The selections are determined by a vote of a 15-member media panel. The following are this week's honorees:
QUARTERBACK – Kenny Pickett, Pitt, So.; Oakhurst, N.J.
Pickett's career game lifted Pitt past host Wake Forest, 34-13, clinching the Panthers' first Dr Pepper ACC Championship Game berth • Completed 23-of-30 passes for a career-high 316 yards and three touchdowns • Each of his TD passes came in the second half to help Pitt erase a 10-6 halftime deficit • After Wake Forest kicked a field goal to close within 20-13 early in the fourth quarter, Pitt responded with an 11-play, 78-yard drive capped by Pickett's 23-yard touchdown pass to Maurice Ffrench, boosting the lead to 27-13 with 7:27 to play and putting the Panthers back in control.
RUNNING BACK – Cam Akers, Florida State, So., RB; Clinton, Miss.
Akers notched his first 100-yard rushing game of the season, running for 110 yards on 14 carries and a touchdown in Saturday's 22-21 win over No. 20 Boston College • Scored his sixth touchdown of the year on a four-yard run to give FSU a second-quarter lead • Added a 55-yard run in the fourth quarter • It was Akers' fifth 100-yard rushing game of his career and led the Seminoles to a season-high 156 rushing yards as a team.
RECEIVER & ROOKIE – Tamorrion Terry, Florida State, R-Fr., WR; Ashburn, Ga.
Second ACC Receiver of the Week honor and first ACC Rookie honor for the Seminole wideout • Caught three passes for 112 yards, including the game-winning 74-yard touchdown with 1:49 remaining in FSU's 22-21 win over No. 20 Boston College • It was Terry's second touchdown catch of over 70 yards this season, and he is tied for the national lead with a pair of 70-yard catches • Terry's eight touchdown catches are tied for the ACC lead, while his 20.8 yards per reception is fifth-best nationally • Now ranks second in the country among freshmen with eight touchdowns, and his 666 receiving yards on the season are an FSU freshman record.
OFFENSIVE LINEMAN – Garrett Bradbury, NC State, Gr., C; Charlotte, N.C.
Graded out 97 percent in the Wolfpack's 52-10 road win at Louisville, the highest grade for a member of the NC State offensive line during position coach Dwayne Ledford's tenure • Tallied a pair of knockdown blocks while helping pave the way for 518 yards of total offense • Outland Trophy semifinalist did not allow a sack or a pressure while in for 67 snaps.
DEFENSIVE LINEMAN – Zach Allen, Boston College, Sr., DE; New Canaan, Conn.
Second ACC weekly honor of the season for Allen, who made multiple big plays for Boston College in the 22-21 loss at Florida State • Finished with six tackles, one sack, one tackle for loss, one pass breakup, one quarterback hurry and a field goal attempt • The blocked kick was Allen's second of the season.
LINEBACKER – Dontavious Jackson, Florida State, Jr., LB; Alief, Texas
Jackson led Florida State with 14 tackles in Saturday's 22-21 win over No. 20 Boston College, including his first sack of the season • Jackson's 14 tackles tied his season and career highs and were one shy of the FSU team high in 2018 • Spearheaded a defense that held the Eagles' prolific rushing attack to 2.6 yards per carry, 1.7 yards less than BC's average yards per carry coming into the game.
DEFENSIVE BACK – Stanford Samuels III, Florida State, So., CB; Pembroke Pines, Fla.
Samuels recorded a career-high nine tackles and his team-high fourth interception of the season in FSU's 22-21 win over No. 20 Boston College • Samuels' four interceptions are the second-most for a Seminole in the past 10 seasons, trailing only Tarvarus McFadden's eight in 2016 • Samuels has registered an interception in each of the Seminoles last two games.
SPECIALIST – Wesley Wells, Georgia Tech, Fr., PK; Dahlonega, Ga.
Wells, a walk-on true freshman, continued his perfect season by making 4-of-4 field goals (28, 28, 48 and 40 yards) and 6-of-6 kicks overall in Georgia Tech's 30-27 overtime win over Virginia • Became only the eighth player Georgia Tech history and the first freshman to make four field goals in a game • Career-long 48-yarder with 1:04 remaining in regulation temporarily gave Georgia Tech a 27-24 lead • Wells then made the 40-yard, game-winning kick in overtime • Since winning the job as Georgia Tech's placekicker five games into the season, Wells is a perfect 43-for-43 on kick attempts (8-for-8 on field goals, 35-for-35 on PATs).
Comments