AAA: Gas prices remain stable into mid-summer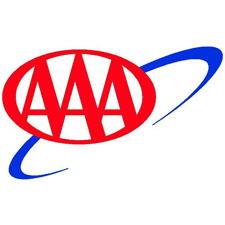 Despite regional volatility, the national average price for regular unleaded gasoline has remained relatively stable over the past 30 days.
Friday's

average price of $2.73 per gallon represents the lowest average for this date since 2010 and is down7 cents per gallon compared to the 2015 peak price reached on

June 15

($2.80).
National pump prices have slowly pulled back from this peak with averages down by three cents per gallon versus one week ago and five cents per gallon versus one month ago.
The national average is 82 cents per gallon less than a year ago.
Significant yearly savings persist across the country, and with the exception of California (-17 cents), prices are down 50 cents or more in every state and Washington, D.C.
CURRENT AND PAST GAS PRICE AVERAGES
Regular Unleaded Gasoline (*indicates record high)
Today
7/26/15

Week Ago
7/19/15

Year Ago
7/26/14

National

$2.72

$2.76

$3.53

Virginia

$2.50

$2.54

$3.35

Charlottesville

$2.47

$2.49

$3.24

Norfolk Area

$2.55

$2.61

$3.43

Richmond

$2.49

$2.53

$3.31

Roanoke

$2.42

$2.46

$3.25

Crude Oil

$48.14
per barrel
(Friday 7/24/15 close)

$50.89
per barrel
(Friday 7/17/15 close)

$102.07
per barrel
(7/24/14)
Oil prices fell below $50 a barrel Wednesday for the first time since April to close at $49.19 per barrel. U.S. oil inventories are high and the prospect of increased Iranian crude shipments increased concerns about expanding supplies even as demand is waning.  Another concern driving lower oil prices is the performance of the U.S. dollar, which hit a nearly four-month high. This may hurt demand abroad as it makes U.S. oil more expensive for buyers paying in foreign currencies.  At the close ofFriday's formal trading on the NYMEX, the WTI price was $48.14 per barrel. This is the third straight close below the $50 mark.
The Energy Information Administration (EIA) noted in its weekly report that gasoline demand jumped to the second-highest level on record, 9.749 million barrels per day (bpd), just 13,000 bpd below the all-time high in August 2007 and a week-to-week increase of roughly 350,000 bpd.  Gasoline inventories dropped 1.7 million barrels to 216.3 million barrels and are not at a deficit to the same time last year.  Crude oil inventories saw a 2.5 million barrel build to 463.9 million barrels, levels not seen for this time of year in at least 80 years.
"Contrary to rising summer temperatures, prices at the pump have been on the decline (albeit slight) since hitting a seasonal peak in mid-June," said Martha Meade, Manager of Public and Government Affairs for AAA Mid-Atlantic. "This is welcome news for motorists planning summer road trips in the coming weeks."
Following the nuclear deal that was reached last week between Iran and China, France, Russia, the United Kingdom, the United States and Germany (the P5+1), the prospect for Iranian crude oil to return to the global market also remains top of mind for market watchers. Iran is home to the world's fourth largest oil reserves and prior to sanctions was one of OPEC's largest producers. Although the timeline for the possible return and at what quantity remains in question, downward pressure is expected to remain on global oil prices as a result of the news. Though gas prices have already begun to drop slightly, motorists can look forward to gas prices possibly inching closer to the $2.00 per gallon mark later this year.
Comments