What are some examples of violation of intellectual property?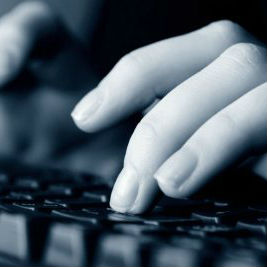 The human mind thrives on creativity. Through a variety of creative activities, humans have flourished over thousands of years. These days, opportunities to be creative manifest themselves in innumerable ways. Expressions of creations of the mind include all types of inventions, all artistic and literary works, designs and symbols, images and names.
All of these creations fall under the umbrella of intellectual property and, as such, are protected by law. This legal protection enables the creators to earn recognition, financial benefits and more. Feeling protected in their creations, allows an environment of innovation to flourish.
Why do business owners and entrepreneurs need intellectual property protection?
It is important in order to protect their own unique and incomparable creations and ideas from unfair competition. Through intellectual property, they can protect all distinctive creations as well as all those that provide an economic benefit.
What does intellectual property law protect?
There are four types of intellectual property that are protected by this law as it relates to business:
Copyrights
Patents
Trade secrets
Trademarks
Are there different types of patents?
There are mainly three:
Business method patents
Utility patents
Design patents
How can you know whether your intellectual property is protectable?
Before patenting your property, it's a good idea to do a thorough search on the USPTO's website. There you can see whether someone else already has patented it or something sufficiently similar to it. The same exercise works for when you want to patent a trademark, product or business name.
Keep in mind that confidentiality is crucial. If your invention is publicly disclosed, you have only a year to file a patent with the USPTO.
What are some ways in which intellectual property can be violated?
Violating intellectual property may happen accidentally or purposefully for some specific gain. Some of the most common violations are:
Infringement of patent, trademark or copyright rights
Counterfeiting of copyrights or trademarks
Misappropriating trade secrets
How is this done?
Here are just a few examples:
By using a name, logo or product that has already been patented in order to profit by making others believe their product, name or logo is the same as the original one
By making copies of musical recordings or other media without authorization and distributing them for profit
By manufacturing items according to what is spelled out in a patent without having a license from the owner to do so
By engaging in corporate espionage to find out competitor's or others' secrets.
By producing a good or service in the belief that these have been patented when in fact they have not been and they are actually copies of someone else's patent
What remedies can be included in an intellectual property dispute?
Confiscation of property that was used to create infringing products
Cease and desist orders in cases of unauthorized use of trademarks
Monetary damages to compensate for losses
You know very well that if there is a dispute regarding your intellectual property, it is probably costing you money. If that is your case, you must get in touch right away with an intellectual property attorney.
Business attorney Wade McClure will work with you to protect the lifeblood of your company when your patented intellectual property has been violated or infringed upon. Reach out to him today to schedule your initial consultation.