Local
West Virginia roadwork may produce Interstate 81 northbound delays in Virginia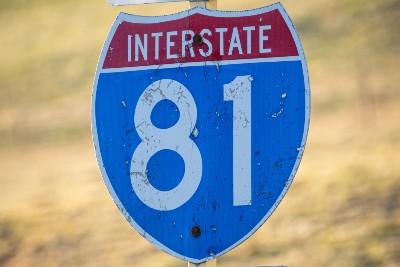 Roadwork on northbound Interstate 81 in West Virginia at the Virginia state line will potentially cause traffic delays in Virginia.
Motorists should be alert for delays on I-81 northbound in Frederick County, Va. during two periods of pavement repair work in West Virginia. The first work period is for preparation work and the second is for pavement work.
The first work period is 12 a.m. to 6 a.m. on Wednesday, August 17. Significant traffic delays are not anticipated during this time.
The second work period begins on August 17 around 6 p.m., extending into Thursday, August 18, possibly into the midday hours. Significant traffic delays may occur throughout this period.
In Virginia, traffic accessing I-81 northbound at Exit 323 off of Route 669 (Rest Church Road) will be stopped at the end of the on-ramp before entering I-81. This will accommodate anticipated slow or stopped traffic on I-81 at this location.
The Virginia Department of Transportation will monitor traffic back-ups. If back-ups become significant and sustained, the following alternate routes will be recommended.
Interstate 66 or Route 7 to Route 340 northbound through Warren and Clarke counties
I-81 exit 310 to Route 37 (Winchester bypass) to Route 522 northbound in Frederick County.
Variable message boards along the northbound I-81 and westbound I-66 corridors will alert drivers of traffic delays and alternate routes as needed.
Additional roadwork on northbound I-81 in West Virginia is anticipated to occur in the coming weeks with potential traffic delays into Virginia.
Traffic alerts and traveler information can be obtained by dialing 511. Traffic alerts and traveler information also are available at www.511Virginia.org.