Waynesboro man charged with rape, abduction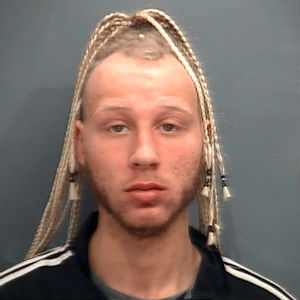 A Waynesboro man is being held on rape, abduction and malicious wounding charges in connection with a Sunday incident.
Cory Michael McCreary, 20, was arrested as a result of an investigation that began early Sunday morning.
Waynesboro Police were called to a residence located in the northeast area of the city for a report of sexual assault around 3:10 a.m. Sunday.
Upon arrival officers found a female victim in her late 20s suffering from a head injury who related that she had been attacked by a male subject at another residence located in the city.
Investigation revealed that the victim accompanied the suspect, whom she had met earlier that night at a city business, to a residence that he falsely claimed was his. Once inside the suspect accosted her and when she tried to resist she was violently attacked, prevented from escaping, and subsequently raped.
The victim was treated at Augusta Health, which included receiving sutures to her head, and was subsequently released.
McCreary is currently held without bond at Middle River Regional Jail.