Virginia Tech to mark 2018 Day of Remembrance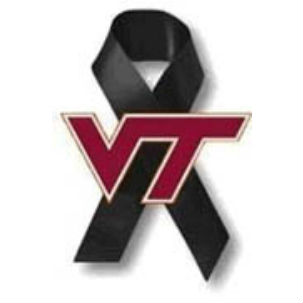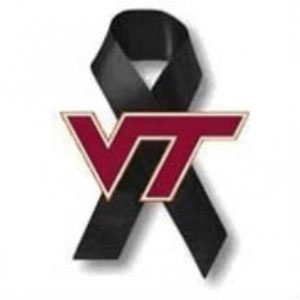 To honor the 32 students and faculty members who lost their lives 11 years ago, Virginia Tech will hold the 2018 Day of Remembrance and the 3.2-Mile Run in Remembrance.
The Day of Remembrance, to be held on Monday, April 16, will include tributes, exhibits, and opportunities for quiet reflection.
The 3.2-Mile Run in Remembrance in Blacksburg will be held on Saturday, April 14. The run will begin at 9 a.m. on the Drillfield following a moment of silence. Registration is now open at theRecreational Sports website.
Also on April 14, the university will hold an interfaith service at War Memorial Chapel that is open to the public. Seating will begin at 1:30 p.m. for the 2 p.m. event. No late entries will be permitted once the service begins.
The Day of Remembrance will begin at midnight on April 16 with the ceremonial candle lighting at the April 16 Memorial located in front of Burruss Hall. The names of the 32 individuals who lost their lives on April 16, 2007, will be read out loud to honor and remember their vibrant lives. Members of the Virginia Tech Corps of Cadets will stand guard for the first 32 minutes of the day and the candle will remain lit throughout the day.
At 9:43 a.m., wreaths will be laid at the April 16 Memorial and will be followed by a campus-wide moment of silence.
The 2018 Day of Remembrance will conclude when the ceremonial candle is extinguished at 11:59 p.m. Corps members will stand in watch for 32 minutes prior to the extinguishing, and once the candle is extinguished, a light will be carried back into Burruss Hall, representing the university's commitment to never forget.
Expressions of condolence received by the university in the weeks that followed the tragedy will be on display on the first floor of Newman Library. The display, organized by the Office of Special Collections, will include a large book of letters sent by faculty and students from Marjory Stoneman Douglas High School in 2007.
Because several other university events will be held on April 14 in addition to the 3.2 Mile Run in Remembrance, including Black Alumni Weekend, Family Weekend, the spring football game, and the opening and dedication of the new English Field at Union Park, a special website with parking and transportation information has been created to help those attending any of these events. Please visit that website for the latest information on parking, road closures, and other related information.
Event logistics for the 2018 Day of Remembrance are being managed by an implementation committee composed of university employees from departments across campus and coordinated by the Office of Alumni Relations.
Many Virginia Tech alumni chapters will host events or runs in their areas. Information will be posted on the We Remember website as details are confirmed.