Virginia Tech to receive $1.1 million grant from the Virginia Research Investment Fund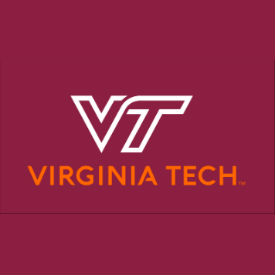 The Virginia Research Investment Committee (VRIC) has approved a $1.1 million grant to Virginia Tech to support a medical device that will use low-energy electric fields to treat brain tumors, the second-leading cause of death in people under the age of 20.
The award is funded through the Virginia Research Investment Fund as part of a program to support promising technologies at Virginia's universities that have strong commercial prospects. The Virginia Tech project has lined up $1.2 million in additional funding as a condition of the grant award.
"Virginia's colleges and universities have a strong record of research and state-of-the-art technologies and I am proud that we are able to support the important work they are doing," said Governor McAuliffe. "Projects like this one at Virginia Tech demonstrate how innovation in the laboratory and in the marketplace can work together to advance the new Virginia economy."
"This invention shows how our colleges and universities are incubators for technologies that can save lives as well as drive the economy," said Peter Blake, director of the State Council of Higher Education and chair of VRIC.
Projects were proposed in the life-science and cybersecurity fields by Virginia institutions of higher education and their partners. Each was evaluated for its commercial viability by a team of peer reviewers, entrepreneurs and investors. The State Council of Higher Education for Virginia (SCHEV) administered the competition and the committee made the final decision on the awards. In December, the committee approved two awards totaling $1.4 million for products from Virginia Tech and the University of Virginia.
The General Assembly designated $12 million for the research fund and $29 million in bonding authority to support the purchase of research equipment or laboratory renovations associated with researcher-incentive packages and the translation of research into commercial use.
Find more on the Virginia Research Investment Fund, the Virginia Research Investment Committee and the grants here.