Virginia Management Fellows program prepares next generation of government leaders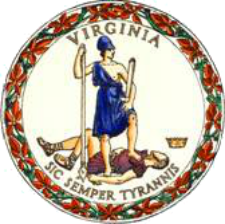 Governor Terry McAuliffe announced the inaugural cohort of the Virginia Management Fellows program. The program is an initiative of the Commonwealth of Virginia developed with Virginia Tech to meet the state's needs for future leaders.
"I am pleased to introduce the eleven new Virginia Management Fellows to the Commonwealth today," said Governor McAuliffe. "Virginia is fortunate to have these talented and dedicated Fellows serve in continuance of our success building the new Virginia economy. I look forward to seeing this first class of fellows work with their agencies, mentors, and professors to grow into leaders who will share their talents and new skills to help ensure Virginia's strong future."
The General Assembly approved the learning program, salary, and benefit structure of the VMF. The program's principal leader, Secretary of Finance Ric Brown, worked with finance colleagues, executive cabinet members, legislators, and faculty members from Virginia Tech's School of Public and International Affairs to design a comprehensive learning program for the new fellows.
"Over my career in state government I have seen the need for strong succession planning in state government. The VMF program successfully addresses this concern through the development of next-generation leaders," said Secretary of Finance Ric Brown. "At the end of the 2-year program period, these fellows will enter government leadership roles uniquely qualified to tackle the 'bigger picture' issues and practical challenges of state strategic management and leadership. Deputy Secretary of Finance, June Jennings, has been a critical partner in readying the state infrastructure in preparation for arrival of the Fellows today."
The VMF program aims to create a succession pipeline for leadership and management jobs in all branches of state government that will be in high demand as current employees begin to retire. According to recent data from the Commonwealth, 42 percent of general managers, 39 percent of financial managers, and 30 percent of compliance and safety officers will be eligible for retirement within the next five years.
"The School of Public and International Affairs (SPIA) at Virginia Tech is honored to work with the Governor's Office, Finance Secretariat and state leaders in the development and implementation of the VMF program benefiting this Fellows cohort, and future cohorts. The design of the program is both cutting-edge and thoughtful in its approach," said Associate Director of SPIA and VMF Director, Leisha LaRiviere.
The VMF program features four major learning components: customer service; operations; legislation, regulation, and compliance; and analytics. Each fellow is assigned to and embedded within a state agency for a rotation around these learning areas. A special feature of the rotation is the support and guidance of a mentor-leader in each agency supporting a fellow.
In addition to the agency rotations and mentor training, Virginia Management Fellows will research, study, and understand public administration theories and processes in seminars and lectures designed specifically for the Commonwealth. The fellows learn public administration management and leadership theory and practice via a leadership development program certificate earned across the two-year fellowship program. The educational elements of the program are designed, researched, tested, and implemented by faculty from the School of Public and International Affairs in Virginia Tech's College of Architecture and Urban Studies.
Participating agencies include the Virginia Department of Agriculture and Consumer Services, Department of Criminal Justice Services, Virginia Criminal Sentencing Commission, Virginia Department of Health, House Appropriations Committee, Department of Human Resources Management, Department of Motor Vehicles, Department of Planning and Budget, Senate Finance Committee, State Council of Higher Education in Virginia, State Corporation Commission, Virginia Retirement System, Department of Taxation, and Department of the Treasury.
Twenty-two state agency leaders participated in the multi-tiered process to select the Fellows.
Below is a list of the new Virginia Management Fellows:
Jordan Burns, with a Master's in political science from James Madison University and a Bachelor's from Virginia Tech
Nathan Conquest, with a Bachelor's in Public Policy and Leadership from the University of Virginia
Mary Feamster,  with a Master's in Counseling from Appalachian State University and a Bachelor's from the University of Virginia
Jacoby Harper, with a Master's in Public Administration from Virginia Commonwealth University and a Bachelor's from Virginia State University
Bernadette LeMasters, with a Master's in Environmental Science and Policy from George Mason University and a Bachelor's from Virginia Commonwealth University
Taylor Melton, with a Bachelor's in Political Science from Virginia Commonwealth University
Conor O'Donnell, with a Bachelor's in Environmental Policy and International Relations from The College of William & Mary
Laura Pearson, with a Bachelor's in the History of Science, Medicine, and Public Health from Yale University
Travis Rickman, with a Bachelor's in Political Science from Old Dominion University
Tyler Williams, with a Master's in Public Policy from the University of Virginia and a Bachelor's from University of Virginia
Connor Winstead, with a Master's of Public Administration from the University of North Carolina, Chapel Hill and a Bachelor's from Hampden-Sydney College