Top News
Valley educators to learn STEM teaching techniques at workshop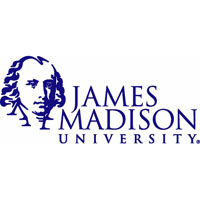 Educators from central Shenandoah Valley schools districts will be among nearly 150 participants in the second annual K-12 STEM Educators Workshop Friday, Feb. 27 at James Madison University. The free event provides hands-on workshops that give middle and high-school educators, guidance counselors and home school networks the tools to spark student interest in STEM subjects.
Workshop topics include cyber security and analysis, computer science, human-centered design, reverse engineering, systems thinking, satellite imagery, women in STEM, renewable energy and more.
The event kicks-off at 9 a.m. in the Festival Student and Conference Center on the JMU campus east of interstate 81 with a keynote from Dr. Stephanie Stockwell, assistant professor of integrated science and engineering, who will discuss "Authentic Partnerships between K-12 and Higher Education." Workshops will begin at 9:50 a.m.
Educators from Harrisonburg, Rockingham County, Augusta County, Staunton, Page County and Shenandoah County will attend in addition to educators from across the state.
The JMU College of Integrated Science and Engineering, Outreach and Engagement, and the STEM Outreach and Education Center are sponsoring the event with support from NASA, the Virginia Center for Wind Energy, the JMU mathematics department, JMU Career and Academic Planning, and JMU Admissions.
For information about the event, please visit http://conta.cc/1JDFMFv.