United Mine Workers of America endorses Ralph Northam for governor
The United Mine Workers of America Virginia State Council of the Coal Miners Political Action Committee today announced its endorsement of Dr. Ralph Northam to be the next governor of Virginia.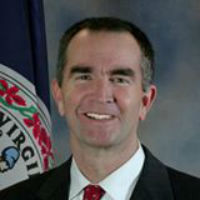 "From his work to promote fairer conditions for workers to fighting for higher wages and protecting healthcare, Lieutenant Governor Northam is a friend of Virginia's working families" said Cecil E. Roberts, UMWA International President. "We have a shared commitment to safe workplaces, good wages and benefits, and strong representation for workers in every industry. With Dr. Northam in the Governor's Mansion, I feel confident that Virginia's workers will continue to have a voice on the job and financial security at home."
Lt. Gov. Northam has demonstrated a long-standing commitment to the working families of Virginia. From fighting for higher wages and worker protections to opposing attempts from Washington to cut healthcare for workers and their families, Northam is a champion that Virginia workers need.
"I am truly honored to receive the support of the United Mine Workers of America," said Dr. Ralph Northam. "It's of utmost importance to me that we look out for our workers and their families. That means fighting to protect healthcare when it's threatened, and creating opportunities to get the skills needed to keep pace with advancements in technology that will inevitably shape the economy for years to come. It also means strengthening and expanding our community college system, making sure every Virginian has the opportunity to get a good education, no matter where you live or what your background. As Governor, I'll work hard to create good paying jobs, get incomes rising again, and build an economy that works for all Virginians."
The UMWA represents more than 80,000 active and retired coal miners, manufacturing workers, clean coal technicians, health care workers, corrections officers and public employees, and has fought for working families for over 125 years. The UMWA is the largest union representing coal miners in the world.
Comments