STAB teachers named Touchstones Teachers of the Year
St. Anne's-Belfield School faculty members Antxon Iturbe and J.J. Cromer have been named Cynthia M. Barry Touchstones Teachers of the Year for 2017. Now in its sixth year, the awards program honors an educator in the United States, Canada, or the Caribbean for his or her work in using discussion-based teaching methods in the classroom.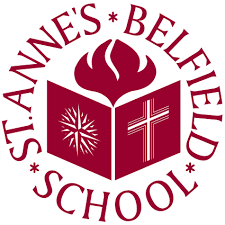 "The Touchstones curriculum is designed to improve communication and critical thinking among students through weekly discussions," said Iturbe, who uses it in the English Language Learners (ELL) Humanities course he co-teaches with Cromer.
"Our non-native students get the added benefit of growing comfortable engaging in Harkness discussions, something they have not been exposed to prior to their arrival to our School. The ability to listen, form an opinion about a wide variety of issues, and express that opinion eloquently is an invaluable set of skills that will serve our students well for the rest of their lives, in and out of the classroom."
The Touchstones Discussion Project, from which the award takes its name, was developed in 1985. Founded as an educational nonprofit by faculty members at St. John's College in Annapolis, Md., it has since been embraced by millions of educators around the world. The program was designed to build essential communication, thinking, and leadership among students.
"This award recognizes the value of academic programs that challenge and motivate everyone involved to listen more than speak, to cooperate more than compete, and to balance the needs of the individual learner with the successes of a community of learners," said Cromer.
"While this award honors all ELL students past and present who have wrestled with challenging Touchstones discussion readings, it also celebrates our School-wide commitment to a humanities curriculum that prioritizes dynamic discussions as a cornerstone of what successful learners and leaders do."
Previous award winners have been educators in Maryland, New Jersey, Texas, Pennsylvania in the United States, as well as Ontario, Canada. Iturbe and Cromer will receive their award on Saturday, Oct. 14 in Annapolis, Md.
Comments