STAB partnering with UVA i.Lab for Teen Hackathon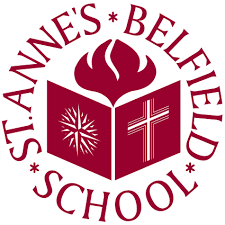 St. Anne's-Belfield School is partnering with i.Lab at University of Virginia to present this year's SPARK! Hackathon for regional high school students. Now in its third year, SPARK! is a two-day event that brings together students, volunteers, and mentors from across the area to learn and make throughout the weekend, ultimately working on real-world problems posed by sponsoring organizations.
"The i.Lab looks forward to working with the Curry School of Education, Darden School of Business, ReinventEd, and St. Anne's-Belfield School to support high schoolers through the SPARK! Hackathon," said Jason Brewster, i.Lab's incubator director.
"The i.Lab's flagship residential incubator program is open to the Charlottesville-Albemarle community, and by reaching deeper into the community to 'spark' entrepreneurial interest, we seek to inspire and activate more local startup activity."
The W.L. Lyons Brown III Innovation Laboratory, or i.Lab at U.Va., is a University of Virginia-wide initiative with the mission of supporting entrepreneurs and innovators both on and beyond the U.Va. Grounds. To accomplish this mission, the i.Lab provides programs, funding, workspace, mentors, community, and additional resources to support new entrepreneurs and accelerate new ventures. Incubator applications for 2018 are due Jan. 24. More details are available on the i.Lab site at www.ilabatuva.org.
"A key component of our hackathon is the involvement of community mentors," noted St. Anne's-Belfield School computer science coordinator and event co-coordinator Kim Wilkens.
"Students who participate learn from mentors in workshops and work alongside them to solve real-world problems. To have the i.Lab involved immediately broadens our participants' networks, gives them great resources as they work to overcome challenges, and I'm sure will have lasting impacts well beyond the weekend."
The involvement of well-known organizations such as i.Lab does not go unnoticed by hackathon participants interested in futures within the computer science, technology, and entrepreneurship fields.
"I was able to work with people representing companies with names I recognized immediately," noted Albemarle High School senior and hackathon alumna Cami Pastore, who is now a student organizer of the 2018 event. "It made me feel like I was doing something important, and like I could represent a major company one day."
SPARK! is still seeking volunteers to lead workshops, mentor students, and be role models throughout the weekend. To contact the coordinators, visit spark.stab.org.