Social activist Angela Davis to speak at Paramount Theater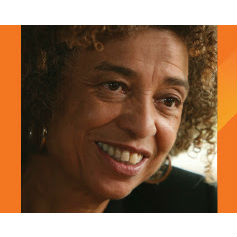 The Paramount Theater welcomes the University of Virginia for the continuation of the Excellence Through Diversity Distinguished Learning Series with social activist Angela Davis on Tuesday, March 27 at 6:00PM.
This event is free and open to the public. Two tickets max. per person may be reserved. Unclaimed tickets will be released to the standby line at 5:45PM on the night of the event
Angela Davis, through her activism and scholarship over the last decades, has been deeply involved in our nation's quest for social justice. Her work as an educator – both at the university level and in the larger public sphere – has always emphasized the importance of building communities of struggle for economic, racial, and gender justice. She has authored 9 books and has lectured throughout the United States as well as in Europe, Africa, Asia, Australia, and South America. She draws upon her own experiences in the early seventies as a person who spent eighteen months in jail and on trial, after being placed on the FBI's "Ten Most Wanted List."
Tickets for this free event may be reserved now by calling The Paramount's Box Office at 434.979.1333, online at www.theparamount.net, or in person at the Box Office Monday through Friday from 10:00AM until 2:00PM.