Shenandoah National Park honors 10 years of support from Shenandoah National Park Trust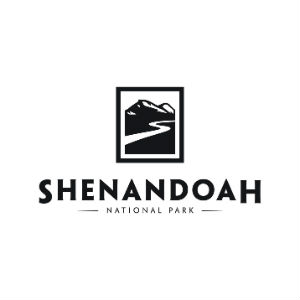 Shenandoah National Park is honoring its philanthropic partner, the Shenandoah National Park Trust, and highlight the tremendous support it has received during its 10-year partnership. Generous funding by the Shenandoah National Park Trust has enabled Shenandoah National Park to launch new programs and strengthen existing programs. These include:
Forest Health Initiative – This program strengthens our park's resilience to forest health threats by helping to control invasive, non-native plants and insects, and protecting the park's native plants and other species from decline.
Play, Learn, Serve – This is a robust program for children in elementary school through college that combines outdoor play, education and public service. Starting with ranger activities in their own neighborhoods and progressing to hiking and camping opportunities in the park, this program introduces children to the outdoors in a fun and engaging way.
Ticket to Ride – This program pays for the transportation costs to bring local school children to the park to experience educational field trips in their own "backyard" national park.
Historic Preservation – The Trust provided funding to restore an historic Civilian Conservation Corps-era building that is being used today as a Research and Stewardship Center; the historic observation platform at the summit of Hawksbill Mountain; the Old Rag Overlook on Skyline Drive; and, the Boulder Cabin Historic Preservation Study.
Trail Maintenance – Funding from the Trust helps Shenandoah maintain and improve its 500 miles of trails, ensuring our park remains a hiker's paradise for generations to come. The Trust is also funding a volunteer coordinator to help manage trail maintenance projects through the use of volunteer muscle power.
Internships – Interns funded by the Trust participated in over 4,000 hours of training and relevant work experience in 2017 and acquired skills to become competitive for future paid positions.
Teacher-Ranger-Teacher Program and Teacher Workshops – These programs and workshops connect teachers to the park which in turn connects their students to the park.
Ginseng Protection – This program aims to enhance the protection and survival of American ginseng through ranger education, public outreach and enhanced law enforcement.
Artist-in-Residence – The Trust gives support to artists so they may reside in the park where they are able to create and showcase their works of art, often including the public to participate alongside them.
Music in the Park – The Trust has a partnership with Kid Pan Alley and the National Endowment for the Arts to bring students to the park and teach them to write songs based on their experience in the park.
Research Grant – The Trust funds a research grant each year to study issues that are relevant to preserving and protecting our park's natural and cultural resources.
Supporting Green Technologies – The Trust has provided funds to enable the park and our visitors to use green technologies in the form of solar panels, electric vehicle charging stations, and has encouraged the use of bicycles by installing four bike repair stations throughout the Park.
Employee Development – Grant funding from the Trust allows our employees the opportunity to attend training courses and conferences to enhance their existing job skills and learn new skills that will help them in their future careers.
Expert-in-Residence – This fund allows park managers to engage outside experts in natural resource protection, cultural resource preservation, and other park-related goals for short- to mid-term projects.
"The Trust is proud to have dedicated roughly $800,000 in program support and outreach on behalf of Shenandoah National Park," noted Susan Sherman, executive director.
Superintendent Jennifer Flynn said "Shenandoah National Park extends its sincerest thanks to the Trust and all of their donors for the generous support they have given us that allows an outstanding national park to shine even brighter".
About the Shenandoah National Park Trust: The Shenandoah National Park Trust is the official non-profit philanthropic partner of Shenandoah National Park. The Trust raises funds to help protect Shenandoah's wildlife and wild lands, maintain its trails, preserve its historic features, educate youth, and support Shenandoah National Park Rangers. For additional information regarding the Shenandoah National Park Trust visit http://www.snptrust.org.