Seniors support tougher driving laws on … seniors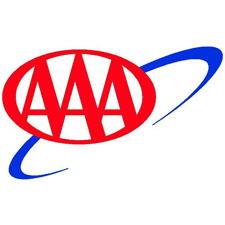 While senior drivers favor tougher driving laws, from bans on wireless devices to ignitions interlocks for first time DUI offenders, an overwhelming majority support greater scrutiny in the license-renewal process for themselves and their peers, according to the AAA Foundation for Traffic Safety's latest report on aging Americans.
More than seven out of 10 drivers age 65 and older favor policies that require drivers age 75 and older to renew their license in person and also support requirements that seniors pass a medical screening to remain licensed.
The AAA Foundation's report Older American Drivers and Traffic Safety Culture  also found:
Nearly 80 percent of drivers over age 75 favor medical screenings for drivers ages 75 and older
Nearly 90 percent of older drivers (65 and older) reported no crashes in the last two years
Similarly, 90 percent of older drivers reported no moving violations
65 percent of drivers age 75 and older reported never using a cell phone while driving compared to only 48 percent of the younger "older" drivers (those age 65-69) who never use a phone when behind the wheel
"Senior drivers are the most experienced on roadways and can therefore offer some of the best advice for new drivers" says Martha Mitchell Meade, Manager of Public and Government Affairs for AAA Mid-Atlantic. "As older adults live longer and spend more time behind the wheel, it's encouraging to see that safety is top of mind with increasing age."
Earlier this year, the AAA Foundation also released the Understanding Older Drivers:  An Examination of Medical Conditions, Medication Use and Travel Behaviors report that found:
86 percent of those age 65 and older still drive
84 percent of Americans age 65 and older hold a driver's license compared to barely half in the early 1970s
68 percent of drivers age 85 plus report driving five or more days a week
In addition to these reports, the AAA Foundation is currently taking a long-term look at aging drivers with a study that will systematically monitor the driving habits of more than 3,000 senior drivers over the next five years.
The AAA Foundation and AAA Mid-Atlantic are promoting these latest findings to support Older Driver Safety Awareness Week, which is December 1-5, 2014.  Established by the American Occupational Therapy Association (AOTA), this week aims to promote understanding of the importance of mobility and transportation to ensure older adults remain active in the community and that   transportation will not be the barrier stranding them at home. You can learn more about the AOTA here.
Established by AAA in 1947, the AAA Foundation for Traffic Safety is a 501(c) (3) not-for-profit, publicly-supported charitable educational and research organization. Dedicated to saving lives and reducing injuries on our roads, the Foundation's mission is to prevent crashes and save lives through research and education about traffic safety. The Foundation has funded over 200 research projects designed to discover the causes of traffic crashes, prevent them, and minimize injuries when they do occur.  Visit www.aaafoundation.org for more information on this and other research.
Comments