Sports
Richmond Flying Squirrels edge Altoona, 2-1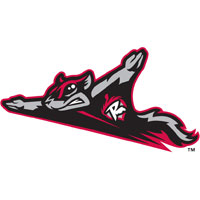 The Richmond Flying Squirrels (9-5) needed just two unearned runs to claim a, 2-1, victory over the Altoona Curve (4-8) at Peoples Natural Gas Field on Thursday night.  It marked the fourth consecutive win for Richmond over the Curve.
After two scoreless innings, the Squirrels opened the scoring with two runs in the third inning.  It marked the eighth consecutive road game in which the Squirrels had scored first.  Tyler Graham led off against right-hander Nick Kingham and reached courtesy of an error assessed to shortstop Alen Hanson.  Skyler Stromsmoe then singled on a hit-and-run to put runners at the corners with nobody out.  jarrett parker knocked in the first run with a fielder's choice bouncer.  Parker reached on the play and advanced all the way to third base when Kingham threw wildly on a pickoff attempt.  Angel Villalona made it, 2-0, for Richmond with a lined sacrifice-fly to right-center field.  Both runs were unearned against Kingham.
Kingham (1-1) allowed just those two unearned runs but was saddled with the loss.  He worked five innings, permitted five hits, walked two and struck out three.
Richmond right-hander Clayton Blackburn (1-0) made a perfect first pass through the Curve order and didn't surrender his first hit until the fifth inning.  He ultimately permitted four hits, but held Altoona scoreless en route to his first Double-A win.  In the finest of his three starts Double-A starts, he worked 6 1/3 innings, walked two and struck out three.
Blackburn departed in the seventh inning with runners at the corners and one out.  Right-hander Edwin Quirarte entered and calmly rolled an inning-ending double-play.
Left-hander Josh Osich then worked an uneventful eighth inning and handed it off to closer Derek Law.  The right-hander conceded a solo-home run to Stetson Allie, but recovered to close out the win and earn his third save of the season.
Game two of the three-game series is scheduled for Friday night at Peoples Natural Gas Field.  First pitch is scheduled for6:30 p.m. as Richmond LHP Adalberto Mejia (1-0, 6.00) will make the start against Altoona RHP Tyler Sample (1-0, 2.57).  Pregame coverage will begin at 6:00 p.m. on SportsRadio910.com.