Raymond Barfield completes W&L Questioning Intimacy series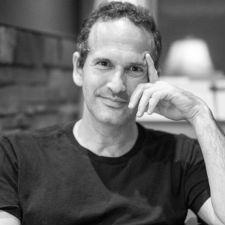 Raymond Barfield, associate professor of pediatrics and Christian philosophy at Duke University, is the final speaker in the 2017-18 Questioning Intimacy seminar series. Barfield's talk is March 1 at 4:30 p.m. in Stackhouse Theater, Elrod Commons.
The title of his talk is "A Hesitant Intimacy: Medicine's Response to the Unchosen Vulnerability of the Sick and Suffering." The event is free and open to the public.
The talk addresses the risk that contemporary medicine becomes dulled to the vulnerability of patients who have little choice about the exposure of intimate details of their lives and bodies. Although such exposure is, to some extent, necessary to the success of medical healing, Barfield explores medicine's obligation to remain mindful of the peculiar suffering that often accompanies the intimacies that develop in the practice of medicine.
"Everybody has at some point in life probably been to the doctor," said Jeffery Kosky, W&L professor of religion. "Ray Barfield, a pediatric oncologist, promises a unique perspective on the intimacy that structures that relationship. His perspective is informed not only by his professional practice of medicine but also by his study and teaching of literature, philosophy and theology."
Barfield's medical research focuses on immune therapies for childhood cancer and improvements in the quality of life for children with severe or fatal diseases. His work in philosophy focuses on narrative approaches to philosophical issues that matter to suffering or dying people.
He has published a book of poetry called "Life in the Blind Spot," as well as a book of philosophy from Cambridge University Press called "The Ancient Quarrel Between Poetry and Philosophy." His novel "The Book of Colors" was published in spring 2015. He has two books forthcoming: a book of philosophy called "Wager: Beauty, Suffering, and Being in the World" and a book-length poem called "Dante's New Moon."
Barfield received his MD and his Ph.D in philosophy from Emory University. He is a pediatric oncologist with an interest in the intersection of medicine, philosophy, theology and literature.