Top News
Partnership with BRCC aims to engage girls in math and science fields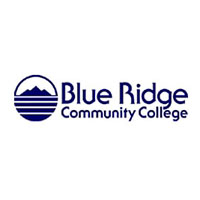 Want to know why liquids disappear, and milk explodes? Or how those flashy Christmas light displays work? Interested in learning how to make a 3D computer game?
Blue Ridge Community College Career Pathways, in partnership with Staunton Parks and Recreation's All Girl Conference, will be hosting the Girls STEM Conference for the second year. It will be a morning of fun, hands-on workshops in Electronics, Chemistry, Computer Science, Biology, Industrial Programming and Engineering.
STEM or Science, Technology, Engineering and Math workshops will be open to middle and high school female k students in Staunton and Waynesboro, and Augusta and Rockingham counties in an effort to inform more females about STEM career opportunities. The Girls for STEM program is one of several monthly activities that the All Girl Conference will be offering this year. The group is partnering with other organizations and agencies to boost awareness and broaden its programming. For more information about upcoming activities, visit www.facebook.com/empowergirls. Girls for STEM is a free event sponsored by All Girl Conference, Staunton Parks and Recreation and Blue Ridge Community College.
There has been a recent push to provide girls with more exposure to STEM-related activities. The All Girl Conference is hoping to spark an interest in science, technology and math fields among young women by providing them with the resources and opportunities to become involved in related activities.
Details
WHAT: Girls for STEM workshops WHEN: 9 a.m. to noon, Saturday, April 30. Registration open through Tuesday, April 26.
WHERE: Plecker Workforce Center, Room P104 (Auditorium), Blue Ridge Community College
REGISTER: This is a free event, but registration is required. To register, visit http://tinyurl.com/allgirlsbrcc. A parent or guardian must attend with each student, and an authorization form must be completed. Space in each class is limited.
CONTACT: Outreach and Enrollment Management Office Blue Ridge Community College Chris McClintock (540) 453-0264