Culture
Pamplin Historical Park to host living history event on Aug. 27-28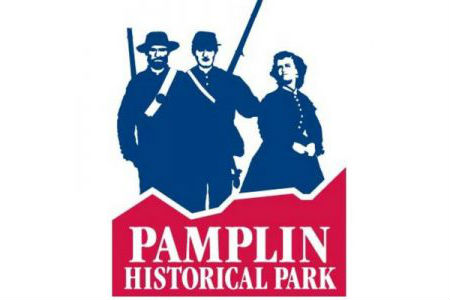 Pamplin Historical Park & The National Museum of the Civil War Soldier remembers the Allied victory over Imperial Japan with a living history event on Aug. 27-28 from 9 a.m. to 5 p.m. each day to include activities, demonstrations, displays and presentations.
This living history event brings to life the experiences of fighting in the Pacific Theater and the home front during World War II.
The event will include:
Learn from living historians portraying soldiers who fought in the Pacific Theater and about a number of different aspects of a soldier's life to include weapons, signals and communications. Impressions will range from U.S. Army and Marines to those of British and Russian allies.
Civilian living historians will portray goings on at the home front and USO activities stateside.
Demonstrations will include weapons and a 1940's military uniform and civilian fashion show.
A special display of vintage pre-war cars will take visitors back to this pivotal time in America when the transition from peacetime to war took place.
Partner museums with displays to include:
MacArthur Memorial
U.S. Army Quartermaster Museum
U.S. Army Ordnance TSF
U.S. Army Women's Museum
Virginia War Memorial
Presentations by authors and historians will be made on the following subjects:
U.S. 11th Airborne Division and the Los Banos Raid by Jeremy C. Holm
Japanese Armor by Eury Cantillo
"Freedom and Food:" Civilian Experiences in the Philippine Internment Camps of WWII presentation by Jennifer Cottle
Propaganda Poster Art by Colin Romanick
Viewings of the Virginia War Memorials', Virginians at War: Pearl Harbor which combines original footage with first-hand accounts to tell stories from the "day that will live in infamy" will be shown over the weekend in the park's education center.
Children may enjoy craft activities to include World War II coloring books and making a take home project of the Roosevelt's Scottie Dog "Fala."
World War II, which was fought between 1939 and 1945, cost an estimated 85 million casualties both military and civilian worldwide. The United States military casualties amounted to 416,800, according to a news release.
All event activities and programs are included with regular daily paid admission.
One of "Virginia's Best Places to Visit" according to the Travel Channel, and designated as a national historic landmark, Pamplin Historical Park & The National Museum of the Civil War Soldier is a 424-acre Civil War campus located in Dinwiddie County.
For more information, visit pamplinpark.org