No-cost, rapid Hepatitis C Virus testing now offered at select Walgreens in Virginia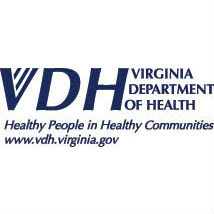 For more than three years, the Virginia Department of Health has collaborated with Walgreens to provide no-cost, rapid HIV testing at 30 of the company's stores across Virginia. This collaboration is expanding to provide no-cost, rapid Hepatitis C Virus (HCV) testing by Walgreens pharmacists in 10 of those locations. Appointments are not necessary and all testing will be done in private consultation rooms near the pharmacy.  Test results can be provided while you wait.1
"VDH is committed to chronic disease prevention, and this collaboration with Walgreens will allow us to do just that," said Acting State Health Commissioner M. Norman Oliver, MD, MA. "First and foremost the Hepatitis C virus infection is completely preventable. If a patient tests negative, they can receive the information they need to make informed decisions so they remain healthy.  If a patient tests positive, we can link them to the treatment they need."
Walgreens pharmacists are specially trained to provide counseling and support services to those who need assistance, and will help connect patients to local resources to confirm results and provide subsequent care.
HCV infection can range from a mild illness lasting for several weeks (acute), to a lifelong illness (chronic) that severely damages the liver.  Approximately 75% to 85% of people who become infected with HCV will develop lifelong infection.  Chronic infection can lead to serious problems such as cirrhosis (scarring of the liver) or liver cancer.
"It is crucial to get tested for the Hepatitis C virus early on if you believe you may have been exposed," said Glen Pietrandoni, Walgreens senior director for patient care and advocacy. "Diagnosing HCV early can be the difference between treating an acute infection or a patient developing complications from a chronic infection, such as liver cancer. Our pharmacists provide results, counseling and resources."
According to the Centers for Disease Control and Prevention, an estimated 3.5 million people in the United States have chronic HCV infection. However, there are many in the United States with acute infection who are unaware and undiagnosed.2
 Virginia's opioid epidemic contributes an increasing number of Hepatitis C cases in the state.  People who share needles when they inject drugs are most at risk for acquiring the virus.  In 2017, Virginia's Comprehensive Harm Reduction law was enacted in order to provide sterile syringes for people who inject to prevent the need for sharing, and to allow people to safely dispose of used needles.  Persons who previously or currently inject drugs should be tested for HCV.  Talk to your doctor about how often you should be tested.
For more information on Virginia's Comprehensive Harm Reduction law, visit http://www.vdh.virginia.gov/disease-prevention/chr/.
As part of its comprehensive national plan to combat drug abuse, Walgreens stocks naloxone in all its pharmacies and can dispense the medication without requiring a prescription in all its Virginia pharmacies. In addition, Walgreens has installed 30 safe medication disposal kiosks in select Virginia drugstores, where individuals can dispose of unwanted, unused or expired prescriptions, including controlled substances and over-the-counter medications year-round at no cost. For more information visit http://www.walgreens.com/combatdrugabuse.
"May is National Hepatitis Awareness Month," said Oliver, "this is the perfect time to launch this expansion and to bring Hepatitis C to the forefront of conversation.  If you were born from 1945 to 1965, you should get tested. People who have ever injected drugs should also be tested3."
To find the nearest Walgreens in Virginia offering testing services, consumers can visit www.vdh.virginia.gov/disease-prevention/walgreens-test-sites/. For more information about HCV or other locations that offer HCV testing, contact the VDH Disease Prevention Hotline toll-free at (800) 533-4148.
Comments