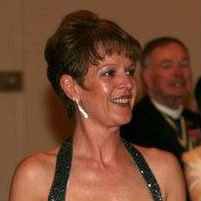 Column by Linda R. Jones
I was the ordinary adult American.  Hustling and bustling through life, working but not the work that makes a difference in humanity, playing, and I thought I never had enough time or money to enjoy and appreciate life.
On March 2, 2015, my father died and my ordinary world imploded.  He was my first close loss.  I never knew my biological mother and my stepmother was horrific.  But my father, he was the patriarch of my ordinary world.  I want my ordinary world back.  I want my father back.  Neither will happen.  I am changed forever.
I'm finding the loss of a parent, for the adult child, is an almost taboo subject.  People around you, family, friends, colleagues, neighbors, and strangers, are afraid and confused.  They want to help you but don't know how.  They mean well by saying, "He's in a better place."  Some even say, "He lived a good and long life."  While this is true, I'm still hurting.  Some days are so bad I cry all day into the night and the next day I'm exhausted.
My daughter (26 years-old) made me pinky promise to go to counseling.  The last time I made a pinky promise with my daughter, she was 14 years-old and four years later we had matching tattoos.  I'm cautious about those pinky promises.  I put off counseling until June and then my daughter watched me make the first call.  I have a good counselor and counseling helps me make some sense of this confusion.
I also started reading a few books that have given me more knowledge about grieving and mourning.  These books are becoming a library of sorts next to my own journals.  I should have read the first book I purchased (a family joke about my Incomplete grade on my university transcipts would come to haunt me) years ago, "On Death and Dying" by Elisabeth Kübler-Ross, M.D.  I finally understood some of what my father was going through in the last months of his life.  The book is an academic read but well worth the knowledge gained.  My competitive family wanted to know who had the highest GPA in college.  I had an Incomplete grade for the class, "Death and Dying."  I said, "well, it's not really incomplete because I'm not dead yet."  Most of us think our parents are immortal or at least we want to think that.   Had I completed the class and read that book I could have had more knowledge and tools to help me on my grieving and mourning journey.
The most helpful book I read is "Healing the Adult Child's Grieving Heart:  100 Practical Ideas after Your Parent Dies," by Wolfelt, Alan D., Ph.D.  I use that book throughout the day as an on-going guide in my grieving, mourning, and journaling.  I think Wolfelt wrote each loss is a unique journey.
I started journaling shortly after my father died.  I write to him.  I've filled a few journals and decided this needs a larger audience.  I can't possibly be alone in this grieving and mourning process.  I contacted a former colleague, Chris Graham, from my writing days at the News Virginian, to pitch a column idea for his Augusta Free Press.  As if by divine intervention (and I am much more spiritual now), his mother died two weeks ago.  That is not a morbid statement.  Chris is in a similar situation and our best healing tools are words.
One thing I learned from my father's death is I can always, always, find time for family, friends, and helping others.  The pain of my loss has made me find the time and my father left me the money to enjoy and appreciate life more easily and perhaps even make a difference.  Join me on my journey.  Maybe I can help you on yours.  Maybe we can all help one another along the way.
(My father, Henry Alfred Rudolph.  Born April 2, 1930.  Died March 2, 2015.)