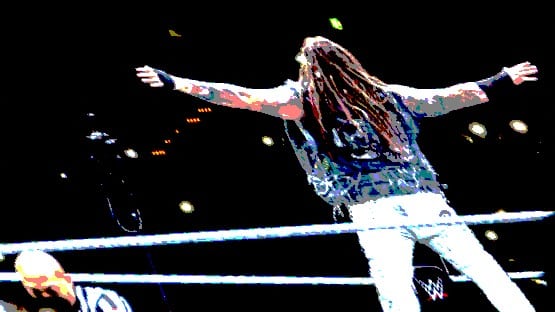 Former WWE champion Bray Wyatt, real name: Windham Rotunda, who had been away from the wrestling business for several months this year while battling COVID, passed away unexpectedly on Thursday, according to several reports, including one from Paul Levesque, the chief content officer of WWE.
"Just received a call from WWE Hall of Famer Mike Rotunda who informed us of the tragic news that our WWE family member for life Windham Rotunda – also known as Bray Wyatt – unexpectedly passed earlier today. Our thoughts are with his family, and we ask that everyone respect their privacy at this time," Levesque wrote on Twitter.
Sean Ross Sapp of Fightful Select reported later in the day that he had been given permission by Rotunda's family to reveal the cause of death.
"Earlier this year, Windham Rotunda (Bray Wyatt) got COVID that exacerbated a heart issues. There was a lot of positive progress towards a return and his recovery. Unfortunately today he suffered a heart attack and passed away," Sapp tweeted.
Rotunda was, as Levesque alluded, the son of Mike Rotunda, a former NWA and WWF star, and he was the grandson of "Blackjack" Mulligan, a long-time star in the Mid-Atlantic territory encompassing Virginia and the Carolinas.
He was also the nephew of another top star, Barry Windham, who was inducted into the WWE Hall of Fame in 2012.
Mike Rotunda and Barry Windham were five-time WWF tag-team champs in the mid-1980s. His father would marry Windham's sister, Stephanie, in 1984, at the height of the Rotunda-Windham tag-team success.
His brother, Taylor, is known to wrestling fans as Bo Dallas, who had runs in NXT and WWE in recent years.
Rotunda, 36, was a state champion wrestler in high school, played football at Troy University, then made his WWE debut in 2008, and came up with the Bray Wyatt gimmick in 2012 while a member of the roster of NXT, WWE's Florida-based developmental territory.
As Wyatt, he would eventually create a stable that would be known as The Wyatt Family with Erick Rowan and Luke Harper, real name: Jonathan Huber, who himself died unexpectedly in 2020, at the age of 41, of idiopathic pulmonary fibrosis.
The Wyatt Family stable made its main-roster debut in 2013, and Wyatt would go on from their initial success to become a top singles star, winning one WWE championship and having two reigns with the Universal championship, before injury and health issues limited his work in the ring and on TV in recent years.
What would turn out to be his last run had him working on TV and house shows in a program with LA Knight.
His final match, according to the Internet Wrestling Database, was a Feb. 26 house-show win over Knight in Rockford, Ill.
Reports emerged over his hiatus that Rotunda had been dealing with an undisclosed life-threatening illness, but as recently as Aug. 19, Fightful Select was reporting that Wyatt was close to being medically cleared for a return to the ring.