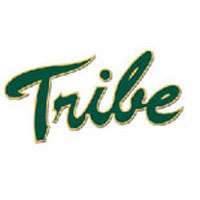 The William and Mary football team concluded its spring practice season with the annual Green and Gold Game at Zable Stadium on Saturday afternoon.
Players on both sides of the ball provided highlights, as the offense moved the ball well at times and scored three touchdowns, while the defense posted six sacks and created a turnover.
Quarterback Steve Cluley was efficient and recorded a few big plays, as he finished the afternoon with 146 passing yards and a 37-yard touchdown pass to wide receiver Daniel Kuzjak. In addition to the touchdown catch, the rising sophomore wideout from Charlottesville, Va., totaled three receptions for 101 yards.
Running backs Mikal Abdul-Saboor andMichael Yankovich both recorded a rushing touchdown, while Yankovich totaled a team-high 48 rushing yards on eight carries.
Punter Hunter Windmuller was impressive on special teams, as he posted punts of at least 50 yards with five of his six kicks.
At the completion of the game, the team announced captains for the 2015 season (as derived from a team vote) with a quartet of players garnering the honor – Abdul-Saboor, senior cornerback DeAndre Houston-Carson, senior center Andrew Jones and senior linebacker Luke Rhodes.
Another major team award was announced on Saturday, as senior fullback Andrew Weidinger was selected as the recipient of the John A. Stewart Winter Warrior Award, which is given annually to the player, or players, who best exemplify the qualities of dedication, effort and achievement that defined Stewart's career at W&M. Awardees are judged on their improvements both on the field and in the off-season training program.