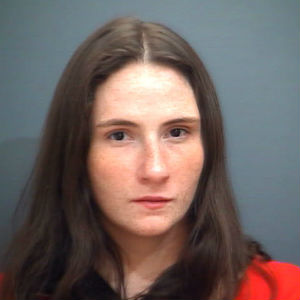 The Waynesboro Police Department arrested a city woman on several warrants last night stemming from her month-long usage of other persons' credit cards and bank accounts.
Officers found Rebecca Renee Painter, 30 years old,  who faces five felonies and one misdemeanor charge, last night near a family member's residence on North Augusta Avenue.  The Waynesboro Emergency Operations Center received an anonymous call from a tipster who gave authorities Painter's whereabouts.  She was arrested without incident.
In mid-August, the police department began receiving complaints from victims indicating that Painter had either stolen credit cards from them or had cashed checks on her behalf resulting in them being defrauded of several thousand dollars.  In one case, Painter stole the credit card from a recently deceased woman and ran up several charges at many Waynesboro businesses.  When the widower received bank statements of the fraudulent charges, he reported it. As many as three police investigations were occurring simultaneously involving Painter.
Painter's charges are as follows:
3 counts Obtain Money by False Pretenses (f)
Credit Card Theft (f)
Credit Card Fraud (f)
Assault & Battery of a Family Member (m) – obtained by a family member for an August 11th assault.  It is unrelated to the fraud & theft charges.
More charges on pending on Painter.  She is free on a personal recognizance bond.