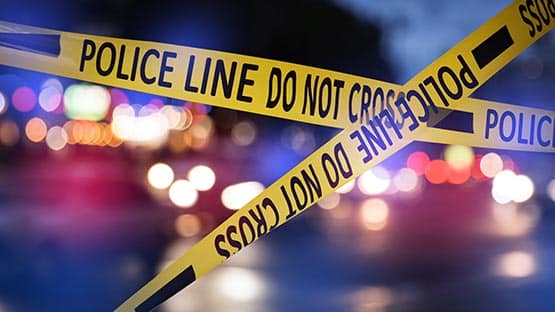 A wanted Albemarle County man fled an ACPD detective on foot near the Route 250 bypass, setting off an active-shooter situation in the surrounding area on Tuesday.
The Albemarle County Police detective spotted the wanted man, Billy Sites, 44, around 10:05 a.m. on Tuesday.
When the detective attempted to engage Sites, Sites fled on foot to a wooded area on Emmett Street and fired several rounds.
According to the ACPD, police established a security perimeter and issued a shelter-in-place advisory in the surrounding area as a precaution.
Sites was able to escape the wooded area and made his way toward a nearby parking lot, and after attempts were made to use less lethal force were made, according to police, Sites pointed a firearm at the officers, who responded by shooting him.
Sites was transported to UVA Medical Center, where he succumbed to his injuries.
The Virginia State Police is investigating this incident because it is an officer-involved shooting.
This is an ongoing investigation; anyone with information is encouraged to call Crime Stoppers Tip Line at (434) 977-4000.