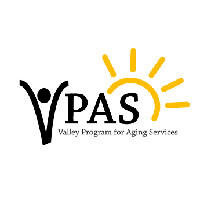 Valley Program for Aging Services will participate in the 15th annual March for Meals Community Champions Week.  Local community leaders have been recruited to deliver Meals on Wheels, speak out for seniors and raise awareness for the power of Meals on Wheels.
Senior hunger and isolation is a real and growing need in our community.  This past year 47,115 meals were delivered to 364 older adults living in Staunton, Waynesboro, and Augusta County.  VPAS is delighted that our local community leaders are willing to participate in the Community Champions day by delivering meals and bringing attention to this issue.
Since 2002, Meals on Wheels America has led the March for Meals in an effort to fill the gap between the seniors served and those in need that is widening due to increased demand with a rapidly aging population combined with declining public and private resources, and rising food, transportation and operational costs. Visit www.mealsonwheelsamerica.org to learn more about Meals on Wheels America.
About Valley Program for Aging Services
VPAS has provided services to adults 60 years and older since 1974.  As the local area experts in aging, our staff helps adults nearing retirement and those well beyond to navigate the challenges that can come with aging.  Our focus is to ensure that older adults and their families have access to the resources they need to live independently and age in a healthy way.
Community Champions Delivery Schedule
March 20, 2017  – Staunton Senior Center
Jim Harrington, Staunton City Council
March 21, 2017 – Waynesboro Senior Center
Jeff Freeman, Waynesboro City Council
March 22, 2017 – Staunton Senior Center
Carolyn Dull, Mayor, Staunton City Council
Walt Obenschain, Staunton City Council