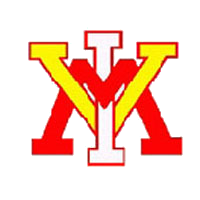 Despite 10 saves from junior keeper Alex Guerra, the Virginia Military Institute men's soccer team was edged 2-0 on the road Tuesday evening at East Tennessee State University's Summers-Taylor Stadium in Southern Conference action.
ETSU, which won the 2013 Atlantic Sun Conference tournament, got a goal in the 27th minute from Fletcher Ekern and a second in the 64th from Anthony Wojas for its first SoCon win. William Nordstrom had the assist on Ekern's tally, while Joao Ramalho was credited with the helper on Wojas' marker.
The Buccaneers (5-5-0, 1-2-0 SoCon) out-shot VMI 20-2, with Ramalho setting the pace for the game with 10 attempts, putting six on goal, all stopped by Guerra. VMI got its two shots from two different sources as Andrew Hicks and David Harpen took chances. Neither attempt was on goal and ETSU's Daniel Adelman did not make save.
VMI (1-9-1, 0-3-0 SoCon) held the advantage in corner kicks, taking three, including two in the second half. ETSU had just one corner kick, coming in the second half.
Guerra, who finished the game with a season second-best 10 saves, made seven of his stops in the second stanza.
A combined 18 fouls were called in the game, including 13 against ETSU. VMI was called five times, with Campbell Wood picking up a yellow card in the 33rd minute.
ETSU jumped out to a 1-0 lead in the 26th minute after a Keydet committed a foul 30 yards out, allowing the Buccaneers a free kick. Nordstrom took advantage of the chance and sailed in a cross that found the head of Ekern inside the six-yard box. That proved to be the lone goal for the first 45 minutes of the match.
VMI controlled play early in the first half, not allowing ETSU into the Keydets' defensive third for the first eight minutes. But the tilt evened out and the Buccaneers took 10 shots over the next 30 minutes while VMI had just one attempt from Hicks. Guerra made three saves in the first half, including a pair of point blank saves against Ramalho in quick succession.
There was just one corner kick allowed in the first half as Hartman took the chance in the fifth minute. Fouls were even in the opening segment, with each side whistled five times.
Midway through the second half ETSU increased its lead to 2-0 as Wojas took a pass from Ramalho inside the penalty area. Wojas took the shot with Guerra was there for the save, but the Keydet junior lost control of the ball and it trickled over the line.
VMI is on the road this Saturday for continued Southern Conference action. The Keydets take on 2013 SoCon runner-up Wofford College at 5 p.m. at the Terriers' Snyder Field. The game will be streamed live and free on the SoCon Digital Network.