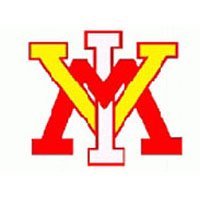 The ETSU Bucs scored the final 13 runs of the game, en route to a 15-5 win over the VMI Keydets in Southern Conference baseball action Friday night in Johnson City, Tenn.
The Keydets (18-28, 2-14 SoCon) had jumped out to a 5-2 lead after a Peyton Maddox homer in the fourth, but ETSU scored at least three runs in four of its last five at-bats to pull away and claim the victory in the series opener.
Both starters were knocked out early, giving the decisions to the first relievers out of the bullpen. Gomersall (0-2) was charged with four runs – the most he had surrendered in a relief outing since March 25 of last year – in 1 2/3 innings, while Jamin McCann (3-3) pitched three scoreless innings to earn the victory for ETSU (17-24, 4-9).
ETSU struck first, tallying a run in the first, but a RBI double by Jacob Jaye in the bottom of the frame tied the game, 1-1. Jaye extended his hitting streak to 11 straight games and has now reached base in 18 consecutive contests. Maddox then added a sacrifice fly to put the Keydets up, 2-1.
A leadoff homer for Blake Rowlett tied the game in the second, but the Keydets retook the lead with a single run in the third. VMI starter Matthew Eagle kept ETSU off the board in the third, and Maddox's two-run shot in the fourth pushed the margin to 5-2, Keydets.
ETSU rallied in the fourth, however. A double for Lance Mays and a single for Christian Bailey that appeared to deflect off Eagle's body put two on, and a infield hit scored a run. Gomersall relieved, but Trey York doubled home a run and later in the inning, a sacrifice fly and wild pitch capped the four-run frame and gave the Bucs the lead for good.
ETSU then added three runs in the fifth, seventh and eighth innings to account for the final margin.
Offensively, the Keydets were led by Pita, who went 3 for 4 with two doubles and two runs scored. Jeremy Taylor went 5 for 5 with five runs scored to lead the home team.
Third baseman David Geary returned to the VMI lineup after missing the previous two games and went 0 for 4 with a RBI groundout.
VMI baseball will return to action Saturday, when the Keydets and Bucs resume their series at noon. The noon first pitch is a time change from the previously scheduled 2 p.m.