VMI baseball has announced 13 early commitments for its Class of 2018, according to information released by the program Monday, Jan. 13. The group includes 11 players from Virginia, who are joined by one each from Florida and West Virginia.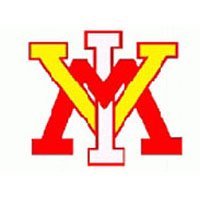 "Our staff has worked tirelessly in recruiting this great class," said VMI head coach Marlin Ikenberry. "These players have and will continue to be outstanding student-athletes and transform to cadet-athletes. These 13 come from solid programs and know the dedication it takes to succeed in the classroom and on the field."
Capsules on each commitment appear below.
Brandon Barbery, LHP, Manassas, Va./CD Hylton – 6-0, 175, L/L
Lettered at CD Hylton HS…pitched and played right field, as well as first base…also played travel baseball for the Demarini Stars…three-year National Honor Society member…also lettered three years in swimming, where he was the team captain his junior year…father played football at Concord…intends to major in biology at the Institute.
Coach's Quote: "Brandon is a front line left-handed pitcher who can throw three pitches for strikes, and will help to fill the vacancy of two current left-handed Keydet pitchers who will be graduating this spring. Brandon has a plus curveball, a good feel for his change-up and his fastball consistently sits in the mid-80's, touching 87-88 at times. Brandon comes from two top-notch baseball programs in the state of Virginia. He played for the DeMarini Stars travel teams this summer and will be a starting pitcher for C.D Hylton, which will have eight players on their spring roster that signed a National Letter of Intent this fall."
Eric Byrd, RHP/1B, Fredericksburg, Va./Riverbend – 6-4, 190, R/R
Three-year letterwinner at Riverbend HS…Honorable Mention All-State, First Team All-Region and First Team All-District in 2013 when he had a .412 batting average at 1B and a 1.93 ERA in 54 IP on the mound…Second Team All-District 1B in 2012…played showcase baseball for the EvoShield Canes…2013 South Atlantic Battle All-Star Participant…2013 Perfect Game WWBA Championships (16U National Runner-Up)…also lettered three years in football…plans to major in international studies.
Coach's Quote: "Eric is an exciting two-sport athlete with a high ceiling for improvement and development at the collegiate level. Eric stands at 6-3 on the mound with loose arm action and good downward tilt on his fastball. He can run his fastball up into the upper 80's and throws a ton of strikes. Eric played for one of the best travel ball organizations in the nation, the EvoShield Canes, and we feel he will help add depth to our pitching staff for the next four years."
Matt Dunlevy, OF, Midlothian, Va./St. Christopher's – 6-0, 175, L/R
Three-year letterwinner at St. Christopher's…posted a 1.187 OPS (on-base plus slugging) his junior year, when he was named all-prep and first team all-state…will be the co-captain of the defending state champions in his senior year…also played for the Richmond Braves travel team, where he was teammates with fellow signee Jacob Jaye…was MVP of Triple Crown USBC Tournament in July 2013…played in the Virginia Commonwealth Games and was named to Perfect Game's Top Prospect List this past summer…father played baseball at Brown.
Coach's Quote: "Matt is a left-handed hitting outfielder that is also an above average runner. He brings some versatility to the lineup because of his ability to run and also hit for extra base hits. He was travel teammates on the Richmond Braves with Jacob Jaye, during the summer and fall."
Matthew Eagle, RHP, Norfolk, Va./Granby – 6-3, 185, R/R
Two-time all-region…honorable mention all-state…member of Tidewater Orioles travel team…played for Virginia team in Southern Border Battles…Granby high school mentor…also Second Team All-State for wrestling.
Coach's Quote: "Matt is a physical right-handed pitcher that possesses a great pitcher's frame and three pitches that he can throw in the zone. Matt does a great job repeating his delivery and locating his mid-80's fastball on both sides of the plate. He also has a plus curveball that matches up well against right-handed hitters and has a good feel for a change-up. This three-pitch mix will give him a chance to get hitters out from both sides of the plate as a starter or out of the bullpen. Matt played for the Tidewater Orioles this summer, one of the top organizations in the state and a program that we have had success getting quality players from in the past. The coaching staff is really excited about this addition to our 2014 recruiting class."
Collin Fleischer, 3B/OF, Chester, Va./Thomas Dale – 6-3, 205, R/R
Four-year letterwinner at third base for Thomas Dale…earned all-district and all-region honors…First Team All-Tournament Team at the WWBA Perfect Game Tournament in both 2012 and 2013…ranked in the top 500 nationally by Perfect Game…played for the Virginia Swampthings, coached by Mickey Roberts, father of VMI alumni Sam and Mike Roberts…also played American Legion baseball for four years…four-year honor roll member…intends to major in business and economics at VMI.
Coach's Quote: "Collin is one of the top right handed hitters in the state of Virginia. He has a ton of strength at contact and is a player that projects to hit in the middle of the lineup during his time at VMI. Perfect Game has given him a Top 500 national rank and is rated as one of the top 20 players in the state of Virginia. He played his summer and fall ball with the Virginia Swampthings. The Swampthings are coached by Mike and Sam Roberts' dad, Mickey Roberts."
Jacob Jaye, SS, Winchester, Va./Millbrook – 6-0, 185, L/R
Four-year letterwinner at Millbrook HS…two-time all-district…was the district leader in hits in 2012 and holds the Millbrook school record for most hits in a season…hit .385 with a .500 OBP as a junior…also played for the Richmond Braves travel team, the 2013 Triple Crown National Champions…has made honor roll each year of high school…intends to major in business and economics.
Coach's Quote: "With Jacob (JJ), we are excited to be adding a guy that will not be outworked by anyone. He is a middle infielder from Millbrook HS that will compete for time in the lineup early because of his ability to handle the bat and play defense. He played for the extremely strong travel program this past summer and fall, with the Richmond Braves."
Culver Lamb, RHP/SS, Virginia Beach, Va./Tallwood HS – 6-3, 180, L/R
Four-year letterwinner at Tallwood…All-Beach District on the mound in 2013, when he led the region in strikeouts with 91 in just 54 innings…compiled a 2.46 ERA…also hit .317 with two homers at the plate…was Honorable Mention All-Beach District at SS as a freshman…on both the Principal's List and the Honor Roll…intends to major in international studies, and hopes to obtain a science and security minor.
Coach's Quote: "Culver is a very athletic player that has a legitimate chance to play two positions at the college level. He showcased his skills in the field this summer and fall playing 3B, SS and 1B for the Hitters Warehouse travel team. He possesses plus pop from the left side of the plate and has the arm strength to play the left side of the infield as well. On the mound, Culver adds another tall, athletic arm to our recruiting class with the potential to run his fastball up into the upper 80's, touching 90 at times. With his power fastball and a sweeping swing-and-miss breaking ball, Culver will be a dynamic arm that will have the opportunity to contribute early in his career at VMI."
Peyton Maddox, C, Amherst, Va./Amherst County – 6-3, 180, R/R
Four-year letterwinner at Amherst County…First Team all-district and second team all-region(utility)…Second team all-area (3B)…Atlantic Coast Top Showcase Top POP's…played for state semifinalists and district/region champions in 2013…has played travel baseball for Richmond Braves, both West and American, as well as the Virginia Cardinals…also played in the Capital Region of the USA Baseball 17U National Team Identification Series…also played three years of basketball…father was a two-sport athlete at Hampden-Sydney…intends to major in history at VMI.
Coach's Quote: "Peyton is a very athletic catcher that has a tremendous amount of upside. We believe that with our development plan on the field and in the weight room, Peyton's best days of baseball are ahead of him. He plays for Joey Crawford at Amherst County High School, which had one of the top teams in the state this past spring. During the summer and fall he played for the Virginia Cardinals and the Richmond Braves, which have traditionally been two of the top travel programs in the Mid-Atlantic region."
Evan Roberts, C/2B/RHP, Chesterfield, Va./Manchester – 6-0, 165, R/R
Lettered his junior year, with senior year pending, at Manchester HS…named Dominion District all-academic…Second Team All-Conference as a golfer, where his team was the two-time district champions…has been on the distinguished or academic honor rolls his entire high school career thus far…played for the RISE baseball travel team and Post 137 American Legion, the two-time junior state champions.
Coach's Quote: "It has been fun to watch Evan mature as a player. He has been to our camps and shows tremendous prowess behind the plate. Evan can really receive and catch/throw. Evan showed the ability to handle the bat while playing for Richmond Rise this summer and fall with Coach Phil Wilson."
Colby Rudis, RHP, Chesapeake, Va./Hickory – 5-11, 180, R/R
Two-year letterwinner at Hickory HS…posted an 0.87 ERA in his junior year…also played Tier 1 Showcase Baseball in 2013…on track for four years of honor roll recognition…participated in In School Cooperative Writing Project with special education students.
Coach's Quote: "Colby is a right-handed arm that we are extremely excited about, not only because of the stuff he possesses, but also because of his bulldog mindset on the mound and the way he attacks hitters. Colby really caught our attention this summer when he attended our summer camp and we followed his development with his travel team, Tier 1 Baseball, throughout the summer season. Our staff was really impressed with Colby's ability to throw a plus slider in the low 80's and feel that his slider, along with his ability to locate his fastball, will give him the chance to get hitters out late in the game."
Jared Silva, RHP, Charles Town, W.Va./Washington HS – 6-4, 193, R/R
Four-year letterwinner at Washington HS…First Team all-conference as a sophomore and second team as a junior…played in Jefferson County Little League and won the 9/10 State All-Star Tourney…is the first player from Washington HS to sign with a D1 baseball program…also played Legion ball for the Jefferson Wildcats and was on the Valley Stars showcase team…father played three years of soccer at the University of Arizona…plans to major in business and economics.
Coach's Quote: "Jared is an athletic right-handed pitcher that has a power arm to go along with a 6-4 frame to grow into while at VMI. His fastball ranges from 84-87 with sharp late life and he has a tight slider that mixes well with his fastball. Jared stood out at our camp this November and has only just started to tap into his full potential, but he projects very highly and has a chance to contribute early in his VMI career."
Stephen Smith, 2B/SS, Trenton, Fla./Trenton – 5-11, 160, L/R
Four-year letterwinner at Trenton HS in Trenton, Fla…2013 all-state and three-time all-area…hit .453 as a junior with five home runs and stole 18 bases in 20 tries…struck out just three times all season…led his team to a FHSAA 1A state title…was named the Gainesville Sun's Small School Athlete of the Year…also played for the Gatorball Baseball Academy…also a three-year football letterwinner at QB, where he earned a litany of regional honors…father played baseball at Army (1986-1990)…intends to major in business and economics at VMI.
Coach's Quote: "Stephen is a shortstop from Trenton High School in Trenton, Florida. He brings versatility to the middle of our field that we love to have in our position players. He is coming off two straight state championships, one in baseball and one in football, for his high school and will be looking to add his third this spring. Stephen's toughness and competiveness will allow him to compete for playing time early in his career. "
Kyle Staats, LHP, Manassas, Va./Forest Park – 6-2, 250, L/L
Four-year letterwinner at Forest Park HS…First Team all-district, honorable mention all-region and all-metro during the 2013 season…struck out 65 in 52 innings…played on the two-time district champion team…also played for the Demarini Stars and the 16U (top 32, East Cobb, Ga.) and 17U (top eight, Fort Myers, Fla.) NVTBL Stars …intends to major in psychology.
Coach's Quote: "Kyle is the second left-handed pitcher coming to VMI from the DeMarini Stars baseball family. Like Brandon Barbery, Kyle will help fill the innings vacated by the two graduating left-handed seniors and will have a chance to earn innings his freshman year at VMI. Kyle is a big left-handed arm that throws from a ¾ slot, and can spin a breaking ball that will create match-up problems for opposing teams. Kyle was a great commitment early in the process and really helps to fill out a very well-rounded, deep 2014 recruiting class for us on the mound."
This year's version of the Keydets opens play Feb. 14 against UNC Wilmington in Wilmington, N.C.