A law extending existing state non-discrimination protections in public employment, housing and credit to Virginians on the basis of sexual orientation, gender identity and several other characteristics is in effect as of today.
The Virginia Values Act adds all-new statewide protections from discrimination in employment and places of public accommodations to a large range of protected characteristics.
"Today is a day that LGBTQ Virginians – and people of color, people of faith, immigrants, women and more – have been awaiting for decades. Now, they will finally be legally protected from discrimination at work and in their communities," said Alphonso David, president of the Human Rights Campaign, the nation's largest lesbian, gay, bisexual, transgender, and queer (LGBTQ) civil rights organization.
In addition to expanding existing protections to include sexual orientation and gender identity, the law also creates all-new protections for Virginians in private employment and places of public accommodation on the basis of race, color, religion, national origin, sex, pregnancy, childbirth or related medical conditions, age, marital status, disability, and status as a veteran.
Virginia is the first state in the South to have non-discrimination protections for LGBTQ people, the first state in over a decade to add both sexual orientation and gender identity to existing non-discrimination law, and the first state since 1993 to add a prohibition on discrimination in public accommodations (protecting all Virginians) where none existed before.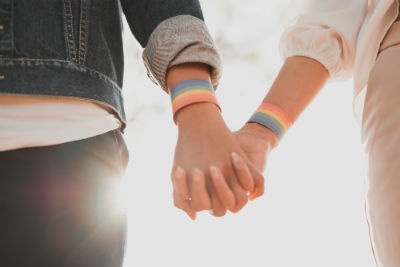 Prior to the passage of the Virginia Values Act, Virginia was one of only five states not to have any state protections in places of public accommodation.
Virginia is home to 257,400 LGBTQ adults. Under prior Virginia law, LGBTQ people were not explicitly protected from discrimination, meaning they were at risk of being fired, evicted or denied service in restaurants or stores. Virginia was one of only five states without protections in public accommodations for any protected class. The new law brings Virginia into the 21st century, and into alignment with Virginia voters, by modernizing and expanding existing human rights law.
Last month, the Supreme Court affirmed that discrimination based on sexual orientation and gender identity is prohibited under Title VII of the Civil Rights Act. While Bostock v. Clayton County was a historic ruling, it also serves to underscore the ongoing need to continue to pass state non-discrimination laws.
State employment non-discrimination laws, including the Virginia Values Act, are often more expansive than federal laws: they often include protected classes beyond what is reflected in Title VII, include more employers, offer better remedies to folks who have experienced discrimination, and are more accessible than filing a federal claim.
Further, again as the Virginia Values Act demonstrates, state discrimination laws go beyond employment to prohibit discrimination in in areas such as housing, credit, and places of public accommodation.