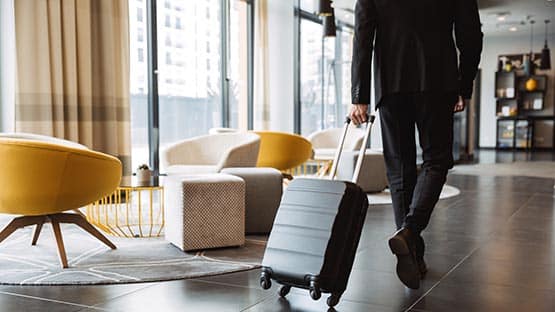 A Hanover County woman who served as a travel manager for a Midwest-based venue preparation company pleaded guilty Thursday to conducting financial transactions involving the criminal proceeds of her scheme to defraud her employer.
According to court documents, Roxanne Sullivan, 61, of Beaverdam, was a full-time, salaried employee, responsible for booking travel and lodging accommodations for the company's workers as they moved from job to job.
Sullivan was also a registered travel agent and subscribed to a travel agent commission-processing system. As a travel agent working for clients, Sullivan could earn commissions on the bookings she completed. Commission is a payment remitted to the travel agent by the hotel that consists of a pre-determined portion of the lodging or travel accommodations purchased by the travel agent's client.
Because a hotel is required to remit a portion of a booking customer's payment to the travel agent – in effect, reducing the hotel's proceeds for that transaction – a hotel's "commissionable rates" for hotel rooms are often more expensive than "non-commissionable rates," which instead allow the hotel to keep the entirety of the transaction proceeds.
Between 2016 and 2022, Sullivan defrauded her employer by booking "commissionable" rates at hotels, rather than the lower, corporate, but non-commissionable, rates that were otherwise available to her company.
She then directed these higher commission payments from the commission-processing system to her bank account.
Sullivan deliberately concealed her commissionable rate scheme from her employer, instructing hotel representatives to remove language referencing commissions from her contracts and doctoring emails to delete references to her commissions.
When confronted by federal agents about her scheme, Sullivan lied to the agents about aspects of her scheme.
The total loss attributable to Sullivan's scheme is estimated at $525,000.
Sullivan is scheduled to be sentenced on March 19, 2024.
She faces a maximum penalty of 10 years in prison.