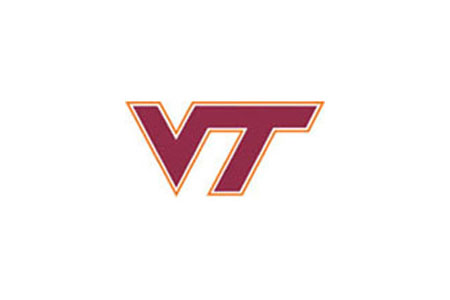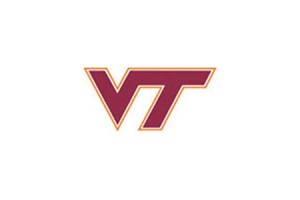 From the questions that were being asked, you'd think that Virginia Tech football was on a streak of losing seasons or something.
What do you need to do to turn things around? What's wrong, and what do you guys need to do to fix it? Can Virginia Tech get back to playing Virginia Tech football?
That's what happens when you win 10 or more games eight straight seasons, 11 times in 13 years, play in a national championship game in that run, and then go 7-6 and 8-5. Reporters get antsy, fans get testy, and legendary coaches end up on the defensive.
"We haven't been as successful the past couple of years as we've been used to, as our fans have been used to. I'm almost certain that they like it better when we're winning at least 10 games a year. Any time you haven't been as successful as you feel like you need to be or want to be, it's incentive for the following year," Tech football coach Frank Beamer told reporters at the 2014 ACC Football Kickoff in Greensboro, N.C., last week.
Those same reporters, used to voting the Hokies into the ACC Championship Game in the preseason, picked Tech as the third best team in the Coastal Division, behind Miami and last year's surprise division champ, Duke.
So the expectations have been lowered for 2014, not a good sign for any program, but Virginia Tech is a special case. Football is king in Blacksburg, where the other revenue sport, men's basketball, is in a free-fall, and little else positive in the athletics arena is there to get folks excited.
Then you factor in the emergence of Duke, which is on the rise under coach David Cutcliffe, and the expected emergence in 2014 at Miami, where Al Golden has been stockpiling talent for several years. And now Florida State, which went through its own leans years as legendary coach bobby bowden finished out his tenure, is back on top of the ACC and the college football world under jimbo fisher.
The whispers are starting to get a little louder that maybe Coach Beamer has seen his better days as a football coach.
"Any coach feels pressure to win. That's the bottom line. I think whoever you are, wherever you are, you probably feel that pressure. It's no different for me. Every coach needs to win. And if you don't, you're going to move on, or somebody is going to want you to move on," Beamer conceded.
The pressure to get the ship righted is felt by players, said senior wide receiver Willie Byrn.
"To see what he's built, all those 10-win seasons, all those bowl games, all those ACC championships, that's what keeps us motivated," Byrn said. "The fact that we're kind of letting him down. It's not so much that he's changing his approach. He's keeping things the same in terms of the way he won. We've just dropped off for a couple of seasons, from great seasons to good seasons, average seasons. We need to get him back to where he's been."
If Beamer is feeling any heat from the recent drop-off, it's not evident to his players.
"He's always a cool head. He's always calm. But you can see it in his words. He's ready to get back to where it was," Byrn said. "He's at the later part of his career. I don't think anyone wants to see him go out like you see some of these legendary coaches have been going out lately, getting the boot or anything like that. He's not going to let anything like that happen."
Beamer, for his part, doesn't sound like a man ready to let anything happen outside his control.
"I say, As long as I've got a good quarterback, a good kicker, and my health is good, and I'm enjoying what I'm doing, then I feel like I want to do it a few more years," said the coach, reminding reporters that there's still an empty spot in the trophy case that he'd like to fill one day.
"We still have our place there in the trophy case for the national championship. We've never taken that down, we're not going to take it down. You want that in front of your team," said Beamer, whose 1999-2000 team had the lead in the fourth quarter of the national championship game with Florida State before losing, and uses that experience as "a reason to believe" that Tech football can get back to that level again.
"I think we're going back in the right direction to get back at that level. From a coaching standpoint, from top to bottom, recruiting, coaching, the whole deal, I've really got as good a staff as I've ever had, and I've had a lot of good staffs, a lot of good coaches," Beamer said. "From a player standpoint, Willie Byrn and Luther Maddy, I've heard a bunch of the guys here talk about how well they represented themselves and represented Virginia Tech, and they are great representatives of what else we've got there. We've got a lot of good kids. They're fun to be around, they work hard, and so when you've got those things going, I really think you're going in a good direction."
– Column by Chris Graham