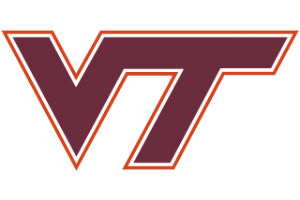 Virginia Tech lost its opener in the ACC Baseball Championship to Boston College, 11-7, putting the Hokies behind the eight-ball for a return to the NCAA Tournament.
The Hokies (30-22) fell to 45th in the RPI ratings with the loss, which also eliminates Tech from being able to advance to the semifinals of this week's ACC Baseball Championship.
They'll finish up the week, and maybe the 2023 season, on Wednesday against Clemson.
Carson Jones had two hits, including a two-run homer, for Virginia Tech, which led 3-0 in the third before Boston College (35-17) took the lead with a four-spot in the bottom of the third.
Tech second baseman Christian Martin was 2-for-3 on the afternoon, including a leadoff single in the fourth that fueled a three-run rally that put the Hokies back on top.
Boston College took the lead for good in the sixth on a three-run double from Nick Wang that put BC up 8-6.
A Chris Cannizarro RBI single got Tech back to within one, at 8-7, in the top of the seventh.
A two-run single from Joe Vetrano put the Eagles back up by three in the bottom half, and a Cohl Mercado RBI double in the eighth added an insurance run.