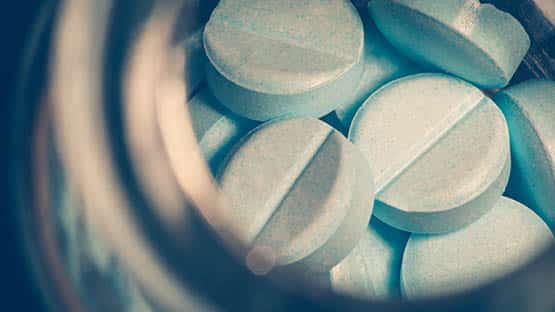 A federal grand jury returned an indictment this week charging the former chief operating officer of area pain clinics with three conspiracy counts for her alleged involvement in health care fraud and illegal drug distribution.
Jennifer Ann "Jen" Adams, 50, of Mount Pleasant, S.C., is charged with one count of conspiring to commit health care fraud, one count of conspiring to distribute medically illegitimate Schedule II controlled substances and one count of conspiring to use the DEA registration number of another.
According to court documents, Adams served as the chief operating officer and practice manager for several pain clinics throughout Central and Southwest Virginia. These clinics were located in Lynchburg, Madison Heights, Woodlawn, Blacksburg and Christiansburg.
"We face a moment in our country where more than 100,000 of our fellow Americans die each year from drug overdoses," U.S. Attorney Christopher R. Kavanaugh said . "We must do all we can to support those battling addiction disorders and prosecute those who prey on this disease."
The clinics represented themselves as largely focused on pain management, which involved the prescribing of Schedule II opioids, as well as opioid addiction treatment, which involved prescribing Suboxone and other drugs.
"Health care professionals who exploit opioid addiction for their own financial gain do so at the risk of endangering their patients as well as undermining federal health care programs and public health efforts to address the opioid epidemic," said Maureen Dixon, special agent in charge with the U.S. Department of Health and Human Services, Office of the Inspector General. "We will continue working with our law enforcement partners to ensure that bad actors are held accountable for such egregious disregard for patient safety and well-being."
The indictment alleges that Adams permitted medical providers who lacked DEA registration numbers to use the registration numbers of others. She did so by instructing employees to continue to use the registration numbers of doctors who were not present and by assisting in making payments to doctors who were not present for the use of their registration numbers.
The indictment also alleges that Adams was aware when clinic employees knowingly wrote prescriptions for Schedule II and Schedule III controlled substances to patients who exhibited warning signs of drug abuse, drug addiction and drug diversion.
In addition, Adams allowed employees who lacked medical training, experience and licensing to provide medical treatment and to make and influence medical decisions.
Adams was initially arrested in South Carolina in early September on a criminal complaint.
The Drug Enforcement Administration, the U.S. Department of Health and Human Services – Office of the Inspector General, the Virginia State Police and the Virginia Attorney General's Office – Medicaid Fraud Control Unit are investigating the case.