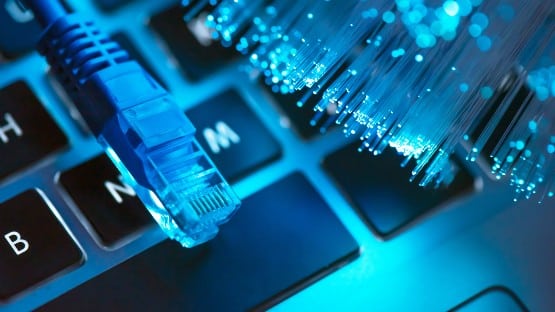 The Commonwealth is the first state in the United States to release plans to access federal broadband funding allocation.
Virginia's strategy will close the digital divide and connect Virginians to high-speed, affordable broadband and allow access to $1.48 billion in federal allocation to deploy high-speed internet networks to areas without broadband.
"In today's increasingly digital world, having access to high-speed broadband is no longer a luxury, it is necessary in order to fully participate in daily life," Youngkin said. "I'm proud to share that the Commonwealth is the first in the nation to release these plans and to strategize the effective utilization of these funds, ensuring that all Virginians are connected through broadband."
The Commonwealth's 5-Year Plan and Volume 2 of the Initial Proposal outlines Virginia's plans for the Broadband Equity, Access and Deployment (BEAD) program under the federal Infrastructure Investments and Jobs Act. Funds will be prioritized to reach an estimated 160,000 unserved homes, businesses and community anchors not yet in a broadband deployment project area.
"Virginia continues to be a national leader in closing the digital divide, and the announcement of the release of our plans only cements that status," Secretary of Commerce and Trade Caren Merrick said. "Once we achieve universal broadband, we will be able to focus our efforts and funding on promoting digital literacy, improving healthcare and lowering costs for all Virginians."
A $42.45 billion nationwide program, BEAD seeks to expand high-speed internet access by funding planning, infrastructure deployment and adoption programs. Funding to the Commonwealth of $1.48 billion will be administered by the Department of Housing and Community Development's (DHCD), and will build upon the work of the Virginia Telecommunication Initiative (VATI).
"Broadband is as critical today as electricity was in the last century, and this administration is committed to ensuring that no communities are at risk of being left behind," said DHCD Director and Chief Broadband Advisor Bryan Horn. "Virginia and the VATI program continue to be a national model for bridging the digital divide, and we will continue working to ensure that broadband in Virginia works for all Virginians."
Public comment will be accepted through Sept. 19, 2023, for Volume 2 of the BEAD Initial Proposal.
Virginia has allocated over $935 million in state and federal funding to extend broadband infrastructure to over 388,000 locations in 80 cities and counties since 2017. The investments have leveraged an additional $1.1 billion in matching funds from local governments and internet service providers.