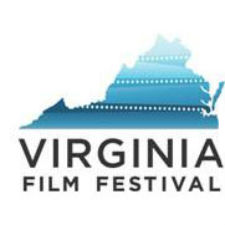 The Virginia Film Festival has announced the winners of its Audience and Programmer's Awards for the recently completed record-breaking 2014 VFF.
Earning top honors in the Audience Award category of Best Narrative Feature was What We Do in the Shadows, the vampire mockumentary from Jemaine Clement of Flight of the Conchords, and Taika Waititi.
The full list of 2014 VFF Audience Award winners includes:
Narrative Feature:          What We Do in the Shadows (Jemaine Clement, Taika Waititi)
Narrative Short:              Waking Marshall Walker (Bjorn Thorstad, Gabriel Baron)
Documentary Feature: How I Got Over (Nicole Boxer)
Documentary Short:      28ft Deep (Mandy Giampaolo)
"Our Audience Award winners this year are reflective of our deep and diverse program, as well as of our deeply engaged, passionate and knowledgeable audience," said Jody Kielbasa, Director of the VFF and Vice Provost for the Arts at the University of Virginia. "Each of these films is compelling in very different ways, and together, they provide a perfect snapshot of the festival experience that VFF Programmer Wesley Harris and I are seeking to create, and the kind of festival experience our audiences are enjoying in record numbers."
In addition, Kielbasa said, the Audience Awards celebrate a film with deep U.Va. connections.  "Waking Marshall Walker was made by Thom Canalichio and Giorgio Litt, both graduates of the University, and stars Sarah Drew, another grad, who currently stars in Grey's Anatomy on ABC," Kielbasa said. "And the title role of the film is brilliantly played by U.Va. acting professor Richard Warner, with whom they all studied here." Kielbasa added that Mandy Giampaolo, the filmmaker behind Documentary Short Audience Award-winner 28ft Deep, is also a recent U.Va. grad. Her film uses a variety of film stock and formats in exploring the aftermath of Hurricane Katrina in Giampaolo's Gulf Coast hometown.
Once again this year, Kielbasa and Harris saluted additional films with the Programmer's Award, including:
Narrative Feature:          Animals (Collin Schiffli)
Narrative Short:                             Sure Thing (Deborah Reinisch)
Documentary Feature: Big Moccasin (Andrew Moynehan, Chelsea Moynehan)
Documentary Short:      Field Notes (Vashti Harrison)
"With the Programmer's Awards, we're shining a light on a handful of stellar films from this year's program that we're proud and humbled to have given a platform," Harris said. "These filmmakers are sharing stories and making art outside the boundaries of the expected, which only benefits us as an audience. These are names to remember – you'll be seeing them again."
The Programmer's Awards also feature a nod to the ever-growing Virginia film scene, as well as another U.Va. connection, Harris said. "Big Moccasin is a compelling and peculiar look at Appalachian life through the lives of a handful of people living along a 25-mile stretch of Big Moccasin Road in Southwest Virginia. Finally, our Programmer's Award for short documentary went to U.Va. grad Vashti Harrison for her outstanding experimental essay film Field Notes."
For more information on the Virginia Film Festival, visit virginiafilmfestival.org.
The 2014 Virginia Film Festival was generously supported by the following Premiere Sponsors: The AV Company, The Joseph & Robert Cornell Memorial Foundation (Richard M. Ader and Joseph Erdman, Trustees), Regal Entertainment Group, the Virginia Film Office, and Wells Fargo.