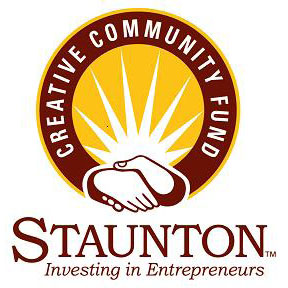 The Staunton Creative Community Fund, a non-profit that helps start and grow small businesses in the Central Shenandoah Valley, announced a major change to the VIDA (Virginia Individual Development Accounts) program.
VIDA is a match savings program for individuals of modest means to access additional capital for business development or education.
Previously, individuals earned a 2 to 1 match, so saving up to $2,000 from earned income would result in a total of $6,000 to use towards business development or education. With the match rate increase individuals now earn an 8 to 1 match, saving up to $500, with a total of $4,500. This allows individuals to complete the program on a faster track as the grant cycle wraps up in September of 2017. Are you eligible?
Visit stauntonfund.org/vida to find out.
Director of Business Support, Betsey Suchanic explains, "This change in the program allows users to take advantage of the program on a faster time frame, making it possible for them to access the benefits of investing in their education or business faster." As Dan Layman, President and CEO of The Community Foundation of Central Blue Ridge states, "We believe strongly that helping individuals and families achieve economic self-sufficiency is one of our highest priorities.  With this in mind, the Community Foundation is thrilled that the VIDA program is now able to provide a more substantial match for the dollars each participant commits to savings.  We are also grateful that the Staunton Creative Community Fund continues to provide the leadership and support needed for VIDA participants to achieve their personal goals."
The VIDA program is made possible by support through the Community Foundation of Central Blue Ridge, CAPSAW (Community Action Partnership of Staunton, Augusta County, and Waynesboro), SunTrust Bank, BB&T Bank, and the Virginia Department of Housing and Community Development.