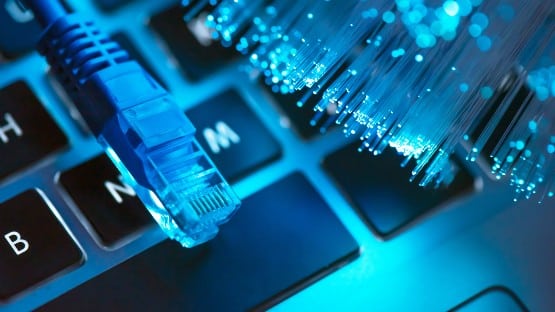 Caroline and Greensville counties will soon have access to fiber internet service thanks funding from the American Rescue Plan Act.
The $15 million expansion by Verizon is part of the rural broadband project built in partnership with the state, the counties and the Federal Communications Commission.
The expansion includes $6.1 million in funding from ARPA.
In total, more than 120 miles of fiber will be deployed in connection with the build representing nearly 3,000 households and businesses.
It is one of the biggest network upgrades in Verizon's history.
"Verizon is focused on delivering high-speed internet service and the major economic benefits that it can provide, especially in unserved and underserved areas," said Kwame Trotman, vice president of Wireline Network Operations-Mid-Atlantic South Region for Verizon.
According to the Greensville County Administrator, the county will thrive with access to reliable internet service.
"We are delighted to be awarded this grant which will improve and enhance Greensville County's infrastructure towards building a true 21st century gigabit-class network," said Dr. Charlette T. Woolridge, Greensville County Administrator. "Greensville County has historically faced challenges due to slow, sporadic and limited broadband services. Having reliable broadband services throughout Greensville County will enable our citizens to engage in distance learning, access remote healthcare, telework, receive necessary services and so much more in a healthy and safe environment."
Verizon participates in the Affordable Connectivity Program to help low-income households afford internet service.
Related story
Virginia gets $219.8 million from feds to expand rural broadband access