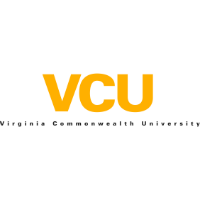 Drug development research by Virginia Commonwealth University School of Pharmacy associate professor Yan Zhang, Ph.D., at the Schools of Pharmacy and Medicine has been renewed by the National Institutes of Health for the next five years with funding of $1.9 million. The threefold study is geared toward developing new chemical entities to treat substance abuse disorders.
"A lot of treatments for drug abuse and addiction, particularly for opioids, have all the side effects that the drugs themselves have," said Zhang, who is the principal investigator for the multidisciplinary research project that began in his lab at the Department of Medicinal Chemistry in 2005. "We are looking for better treatments," he said.
Zhang's lab targets mu-opioid receptors, which are one of three opioid receptors that trigger the brain's rewards system and are thought to contribute to addictive behaviors. "By not blocking the function of the other two receptors, you will avoid a lot of side effects that could be generated if the chemical was not selective to mu-receptors," Zhang said.
The first aim of the research is to develop a drug that will lessen the effects of addiction to opioids such as morphine. The second research purpose is to lessen the effects of addiction to stimulants such as cocaine. Thirdly, the lab is working on a compound that will treat constipation related to opioid use.
"Later-stage cancer patients are going to have to take opioids to treat pain," Zhang said, adding that up to 75 percent of patients who take opioids will develop constipation. "The third purpose of our research is to benefit this group of patients."
Research through Zhang's lab has already resulted in more than two dozen published articles in peer-reviewed academic journals and two pending patents for various chemical compounds, as well as one licensed patent. With this second phase of funding, the research team will continue to identify structurally diverse chemical entities intended to target the mu-opioid receptor, and they hope to develop a medication that will address the three research focus areas.