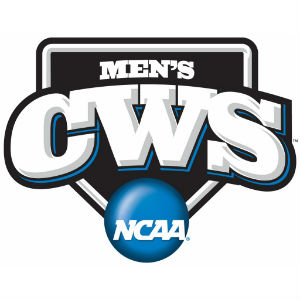 Vanderbilt scored nine runs in a third-inning nightmare for UVA ace Nathan Kirby, and held off a game-long Virginia rally to post a 9-8 win in Game 1 of the College World Series.
Kirby (9-3) retired the first seven Commodore hitters that he faced, but was struggling even as it seemed that he was cruising, getting to two 3-0 counts and another 2-0 count in that stretch. After striking out Chris Harvey to lead off the third, Kirby would not record another out, walking five, three with the bases loaded, before being lifted.
All told, Kirby was charged with eight runs, five earned, on two hits in two and a third innings. The Vandy (50-2) big inning was helped by a fielding error by Virginia first baseman Mike Papi that extended the inning for a three-run, bases-clearing double by nine-hole hitter Tyler Campbell that made it 9-2 Vanderbilt.
But UVA (52-15) was not done, answering with three runs in its half of the third on an RBI single by Kenny Towns and a two-run single by brandon downes.
A two-out fifth-inning triple by Downes kept that inning alive for the Cavs, who cut the deficit to 9-7 on a Nate Irving RBI double and a Daniel Pinero RBI single.
Virginia put their first two men on in the eighth on back-to-back singles by Branden Cogswell and Pinero. Mike Papi bunted the runners to second and third, and then some bad luck for the 'Hoos, who did score a run on a sharp grounder up the middle off the bat of Joe McCarthy that hit the mound and slowed up enough for shortstop Vince Conde to get him at first. Then Derek Fisher met with the same fate on another sharp grounder up the middle, and was called out on a bang-bang play at first.
There was no such drama in the ninth as Adam Ravenelle retired the side in order to close out the game.
Game 2 is Tuesday at 8 p.m. Eastern.