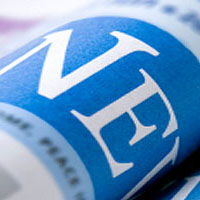 Shenandoah Valley Workforce Development Board Chief Executive Officer Sharon Johnson was recently named to the State Steering Committee for the Virginia Values Veterans Program and will be representing workforce concerns not only in the northwestern Shenandoah Valley, but as Chairperson of the Virginia Association of Workforce Directors.
Johnson made a presentation to the V3 committee in early February about the role of Virginia Local Workforce Development Boards in providing services to veterans as mandated by the federally-funded Department of Labor Workforce Innovation and Opportunities Act (WIOA).
Local Workforce Development Areas (LWDA) throughout the Commonwealth of Virginia offer a range of standard WIOA services for veterans as well as a variety of special initiatives organized within each LWDA.
Johnson highlighted the following Workforce Development Board programs that benefit veterans:
The Virginia Values Veterans Program is a free training and certification program geared to help employers implement nationally recognized best practices in recruiting, hiring, and retaining highly-skilled and dependable Veterans. The V3 Program is an official Commonwealth of Virginia Program, authorized under the Code of Virginia (§ 2.2-2001.2). It is organized under the directorate of Veterans Education, Training, and Employment (VETE), within the Virginia Department of Veterans Services (DVS), an agency of the Secretary of Veterans and Defense Affairs.
The Shenandoah Valley Workforce Development Board is an incorporated, non-profit organization serving sixteen localities in Northwestern Virginia. The SVWDB operates five Valley Workforce Centers and directs numerous workforce initiatives. They partner with business, education, economic development, and other community and faith-based organizations to thoroughly understand the current labor market and develop innovative solutions to address broad regional workforce issues.  For more information visit www.valleyworkforce.comor contact Sharon Johnson at [email protected], 540.442.7134 or Debby Hopkins at [email protected],540.442.7134.