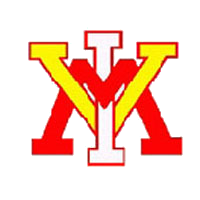 Virginia Military Institute Athletics Director Dr. Dave Diles announced Sunday that Scott Wachenheim has been named head football coach and will begin his duties immediately.
A 1984 graduate of the United States Air Force Academy and veteran coach with over 25 years of experience in the college ranks, Wachenheim comes to VMI from the University of Virginia where he has served the past five seasons and as Cavaliers offensive line coach since 2011. Prior to his tenure in Charlottesville, Wachenheim was the offensive coordinator and offensive line coach at Liberty University for three seasons (2006-08).
On naming Wachenheim to the post, Diles stated, "VMI football is a historically important program, and the search began focused on getting three things right.  First, we needed a coach with great leadership attributes and skills.  Second, given the uniqueness of the Institute, and the learning curve of working within our system, we needed someone with high intelligence and the vision to utilize our systems as assets; and, finally, finding someone who understands and respects the varied experiences of cadet athletes was paramount.  In Scott Wachenheim, we have found all of these things."
"It's an honor to be selected to lead the VMI football program," said Wachenheim. "The Institute's mission so closely reflects the goals and values instilled in me from the United States Air Force Academy."
"His experience as a cadet and as a football player at the U.S. Air Force Academy, his impressive breadth of coaching assignments at great schools with winning programs across the country, and his leadership ability lend great optimism for the future of VMI football," said VMI Superintendent General J.H. Binford Peay III.
While at Virginia, Wachenheim helped the Cavalier offense in 2011 amass the most rushing yards (2,107) in seven seasons and his offensive unit finished the year ranked no. 24 in the nation in fewest sacks allowed per game (1.23) as UVa advanced to the Chick fil-A Bowl. In 2012, the Cavalier offense passed for over 3,000 yards for the third consecutive season – the first time that had ever been accomplished in school history. Four starters from his 2011 offensive line unit at UVA were on 2014 Opening Day NFL rosters. In 2013, the offensive line paved the way for UVa's Kevin Parks, the school's first 1,000 yard rusher since 2004.
At Liberty, Wachenheim helped the Flames attain a 10-2 record in 2008 and a second straight Big South Conference championship while averaging 33.7 points and 446.7 yards per game. The offensive unit ranked ninth nationally in the Football Championship Subdivision and led the Big South Conference in total offense for the second consecutive season as they averaged 429.6 yards a game and 42.6 points per contest in 2007.
Wachenheim was elevated by then Liberty head coach Danny Rocco to assistant head coach prior to the 2007 season. Wachenheim also helped develop three-year starting running back Rashaad Jennings – a consensus All-America selection and Walter Payton Award finalist who rushed for a Big South record 3,633 career yards, 633 attempts, and 42 touchdowns. Jennings was a seventh-round selection by the Jacksonville Jaguars in the 2009 NFL draft. Wachenheim also recruited and coached Flames offensive standout and two-time Big South offensive player of the year Mike Brown.
Wachenheim also spent the 2009 season in the NFL ranks as the tight ends coach with the Washington Redskins and helped with the development of tight end Fred Davis who had 48 catches for 509 yards and six touchdowns while filling in for All-Pro Chris Cooley who sustained a season-ending injury.
Prior to his tenure at Liberty, Wachenheim spent 12 seasons (1994-2005) on the staff of Ken Hatfield at Rice University and served the last five seasons as the Owls offensive coordinator. Wachenheim helped Rice build a dominant ball-control offensive attack and in 2004, the Owls led the nation in rushing offense (306.5 yards per game) after gaining a school record 3,800 yards the previous season which ranked second in the country. In 2001, Rice broke the school single season record for points and total offense (4,846 yards).
Wachenheim also served as recruiting coordinator and coached offensive tackles and tight ends coach at Utah State from 1992-93 and was part of the 1993 Big West Championship staff that claimed the Las Vegas Bowl.
Wachenheim graduated from the Air Force Academy with a bachelor's degree in Civil Engineering and was a four-year starter from 1980-83. He earned first team All-WAC and honorable mention All-America honors his senior year. The 1983 Falcons posted a 10-2 record and were ranked second in rushing offense and attained a 13th team ranking overall.
Wachenheim began his coaching career at Air Force in 1984 when he served as offensive coordinator of the Air Force Academy junior varsity squad before embarking on his active duty commitment.
After serving as an officer in the U.S. Air Force, Wachenheim returned to the college coaching ranks at Arkansas in 1989 and spent two years on the Razorback staff that won a Southwest Conference Championship and Cotton Bowl title. Wachenheim earned his master's degree in athletic administration at Arkansas in 1991. He later served one season at Colorado under head coach Bill McCartney and helped the Buffaloes win the Big 8 title and a Blockbuster Bowl bid.
A native of Woodland Hills, California, Wachenheim and his wife, Karla, have two sons, Kyle and Tyson.
Diles added, "Coach Wachenheim is a coach with demonstrated leadership abilities and he articulated a compelling message for developing our cadet athletes.  In addition, he is a bright, innovative and confident coach and through his experience at the United States Air Force Academy, Coach Wachenheim has unique insight into the life of a cadet athlete.  A bonus is his extensive experience working and coaching in Virginia and his deep connections throughout the Commonwealth. He quickly emerged as the top candidate for this position, and he articulated a vision and plan for moving our football program back to a position of competitive prominence in the Southern Conference."